Football
From Bollywood star to the football boardroom at NorthEast United
March 24, 2019 4:56 am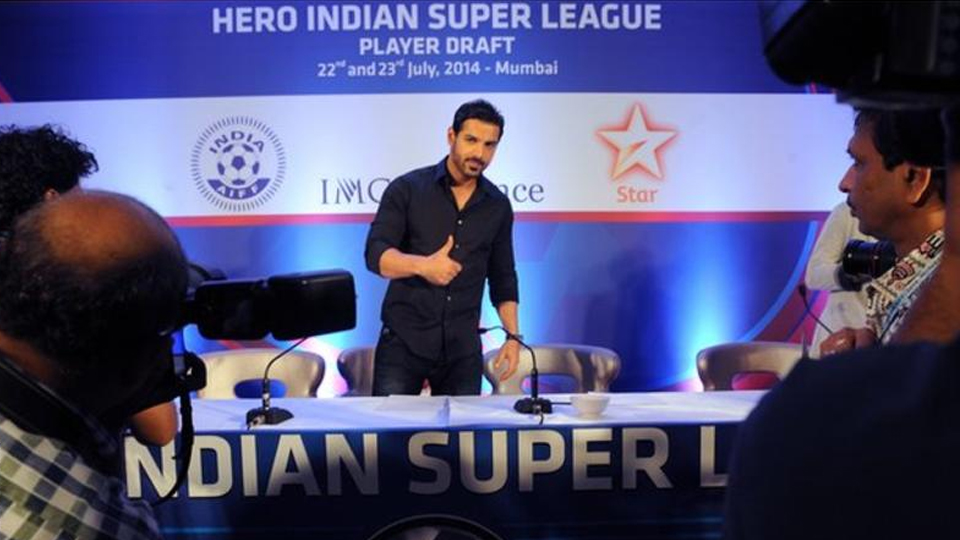 John Abraham played professionally in the Indian A-Division as a youngster
From Bollywood star to the football boardroom at NorthEast United
High-profile club ownership is nothing new to the football world.
But what about when your owner happens to be a movie star with about 18 million social media followers, who started the club from scratch and is involved in its day-to-day affairs?
Article continues after advertisement
Meet John Abraham, the Bollywood star who dreamed of playing for his country as a young boy, and who is now investing far more than just his money to build a football legacy in his home country.
'A film deal one day, a transfer deal the next'
Abraham, 46, is one of India's highest-profile celebrities, having starred in about 50 films, and produced and directed a collection of his own with great success.
But 'The Hulk of Bollywood', as he was once dubbed, was not always destined for movie fame. As a young boy growing up in Bombay, he was dreaming of another route to stardom – on the pitch, rather than the screen.
I'm very superstitious, so I don't go to our games.
His ambition of playing for India did not quite work out, and he describes himself as an "accidental actor" when charting his rise to fame in the film industry.
When he was offered the chance to get involved with the formation of the Indian Super League (ISL), it was an opportunity he could not refuse and he founded a club of his own.
Despite chances to invest in his hometown team, Mumbai, Abraham saw an opportunity to build a club in one of the country's football hotbeds, the north east. In doing so, he created one of the only clubs in world football to represent an entire region – uniting eight states – rather than a town or city.
The appropriately named NorthEast United FC was formed in 2013 and has now completed five seasons in the ISL, this year qualifying for the play-offs for the first time.
"On one day I'm making a deal for a film with Netflix or Amazon, and on another I'm making a deal with a club for a player," says Abraham, who runs the club with his wife, Priya, who is also the chairwoman.
"I love the acting of course, but I also find the sport world more exciting, and more dynamic.
"I would like to distinguish myself from other owners because I'm involved day to day in what happens with the club.
"Actors are sometimes used as showcases to bring in crowds – but that's not how I see myself.
"We know the positions of our team, who has injuries – everything down to a tee that is happening with our club.
"We sometimes argue with the coach, and the coach argues with the players – but I always believe this is constructive because if you don't argue you're not invested in the club."
Keep Connected With The Latest News, Weather, And Sports on Fiji's Best Radio stations.