Football
Fiji FA to execute its plan in coming years
March 2, 2019 9:03 pm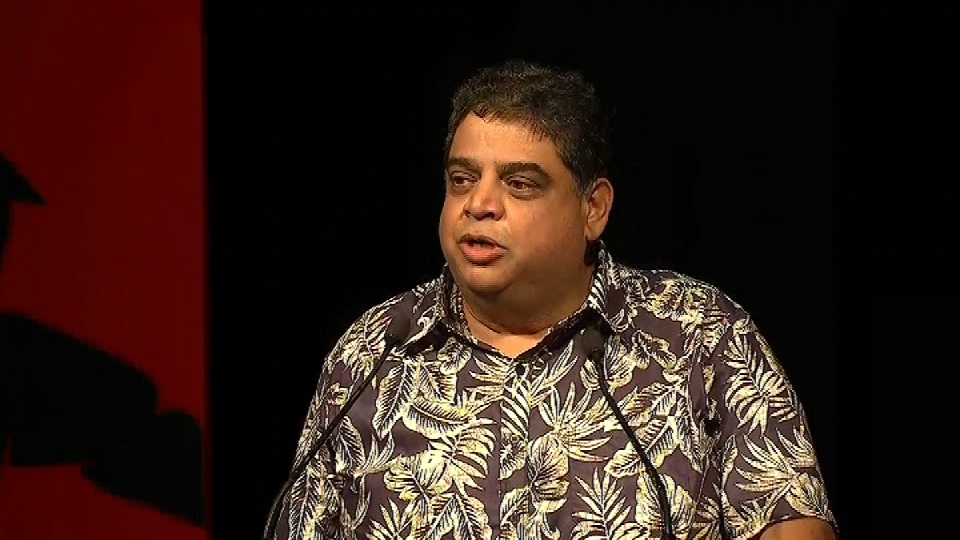 The Fiji Football Association is embarking on a plan to professionalize football league in the next seven years.
Fiji FA President Rajesh Patel says their first step is to ensure Fiji qualifies for the 2026 World Cup in USA.
As part of its development plan, Patel says the Fiji Under-16 team will be traveling to Israel this year to participate in a competition organized by the Oceania Football Confederation.
Article continues after advertisement
"We are happy to announce that Pascal Torress who was here recently gave me an assurance that UEFA Foundation is going to fund the travel for us."
Patel adds they are also planning to send five players to part-take in a development programme with the Victorian Multi-cultural Association in Melbourne.
"As Roy Krishna comes of his age you want somebody else to get in there, not only one player. We want to see about 10 to 15 players playing in the Premier League all over the world and that is what we're looking forward to."
Meanwhile, Patel says Ba's midfielder Naren Rao Junior has signed with the Victorian Multi-Cultural Association to play for a professional league club in Australia.
Meanwhile, Germany-based Nicholas Prasad is set to join Naren Rao later on this year.
The Fiji Football Association Awardees:
Male Footballer of the year – Kavaia Rawaqa
Women Footballer of the Year – Jotivini Tabua
Media Personality of the year – Vashneel Prasad
Coach of the year – Kamal Swamy
Referee of the Year – Ravitesh Bihari
Volunteer of the Year – Mohammed Nazir
Administrator of the Year : Premier Division – Oneil Chand
Administrator of the Year: Senior Division – Abdul Kadar. He has also been re-elected as Lautoka's Football President for the next four years.
Team of the Year- Fiji Women's Football
Fair Play of the Year – Rahul Krishna
Junior Women Footballer of the Year – Trina Davis
Junior Male Footballer of the Year – Kishan Sami
Employee of the Year – Arun Kumar
The Fiji FA recognition award was the last award of the night given to Fiji's wonder boy and Welling Phoenix's star striker Roy Krishna.
Fiji FA Chief Executive Mohammed Yusuf says this is the first award of its kind in the history of the sport.
Yusuf says Roy Krishna deserves the outstanding recognition after an exceptional performance at his Wellington Phoenix club in the last four months.
Roy Krishna says paving the way for fellow Fijians is not always easy, and he thanks the Fiji Football Association for the recognition award.
"I was totally surprised with the award and its always good to come home and especially get recognized by Fiji Football. They've done so much and I know i still have a lot to do so I just want to thank them for doing this."
A total of 15 awards was given out at the Fiji FA awards night in Nadi.
Keep Connected With The Latest News, Weather, And Sports on Fiji's Best Radio stations.