Football
Fiji FA hopes to rope in more legendary footballers in future events
February 13, 2019 12:00 pm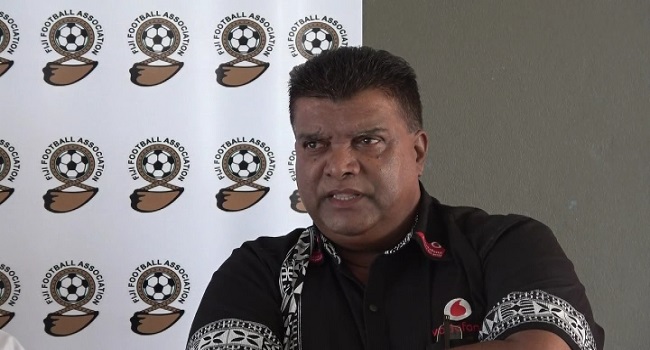 Fiji FA Chief Executive Mohammed Yusuf. {Source: FBC Sports}
The Fiji Football Association is hoping to rope in more football legends in the future to inspire local players.
President Rajesh Patel says former French footballer Mikaël Silvestre is the first of many influential footballer's they plan to bring to the country to be the Chief Guest at the  Fiji FA Awards night next month.
Patel says this is to allow for fans to see these players in real life and enjoy what they have to offer.
"Next year we are looking forward for some other legends to come through and we will keep on trying our best to bring the legends that have given football in the world their best and everything and so this is something that we will see to it that the fans do enjoy and everything."
Meanwhile, the Fiji FA awards night will be held on the 2nd of March at Sofitel Resort in Nadi