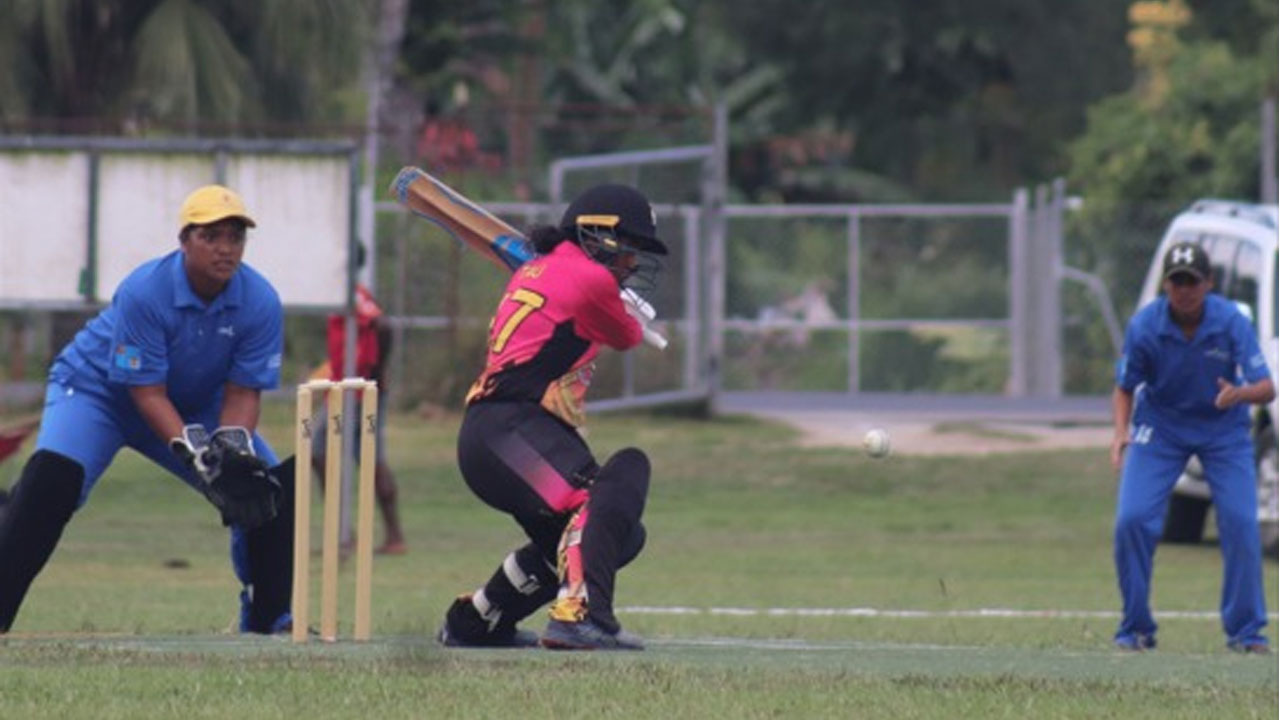 Action from the Fiji vs PNG women's crickey match [Source: Vanuatu Cricket/Facebook]
The Fiji women's cricket team opened its Pacific Cup campaign on a losing note.
Fiji lost to Papua New Guinea by 178 runs in Vanuatu earlier today.
Their second match is currently ongoing against Vanuatu.
Article continues after advertisement
In another match played, Vanuatu Women's Cricket team defeated Samoa by 22 runs.
The inaugural tournament will see four participating teams play two matches in a day with the top-rated team being crowned the champion.