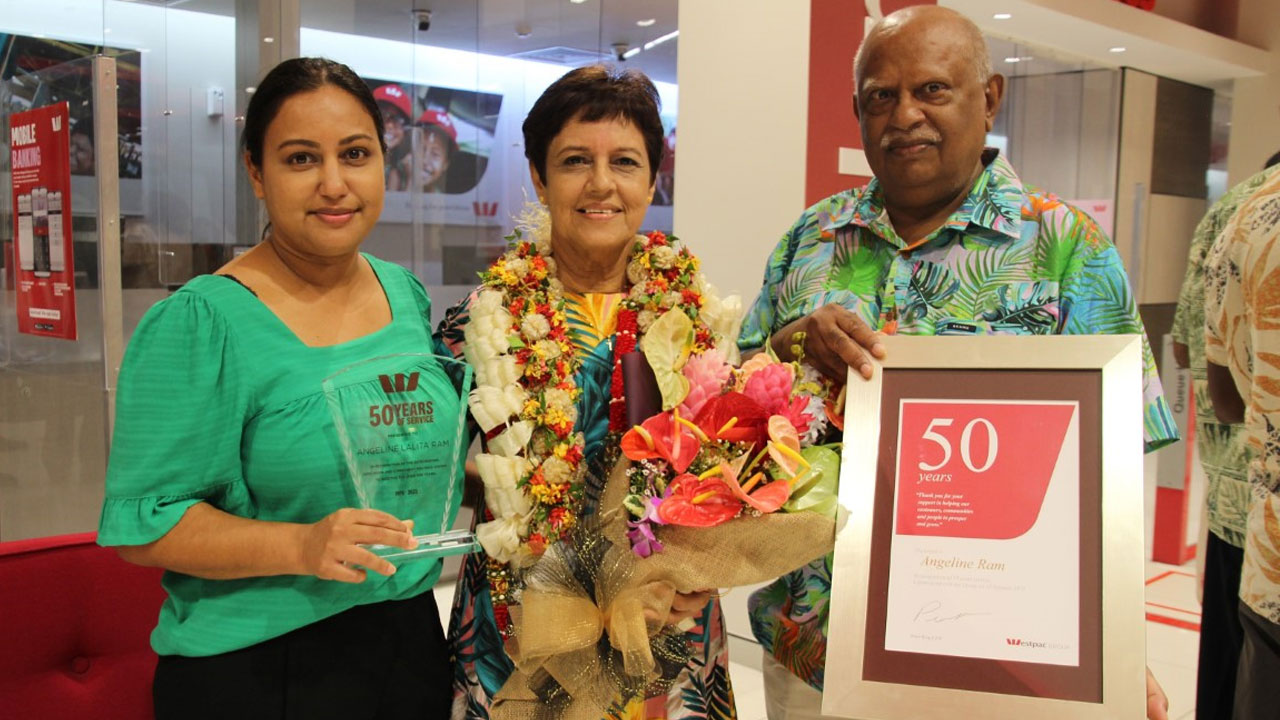 Celebrating 50 years of service. [Source: Supplied]
Angeline Ram has recently been honoured by Westpac for her 50 years of service to the bank.
Ram is the Head of International Operations of Westpac Fiji, and to commemorate her work anniversary, the Westpac team held a celebration.
Ram says it is an honour to be an employee of a company that truly values people and a place where employees build lasting relationships.
Article continues after advertisement

Shane Smith with Ms Ram. [Photo: Supplied]
She adds she has had tremendous opportunities throughout her 50-year journey at Westpac, and has grown in many ways.
Westpac Fiji Chief Executive, Shane Smith says their work environment and benefits are testament to their commitment to employees.