News
We have tried in the past: Muslim League
January 22, 2019 10:55 am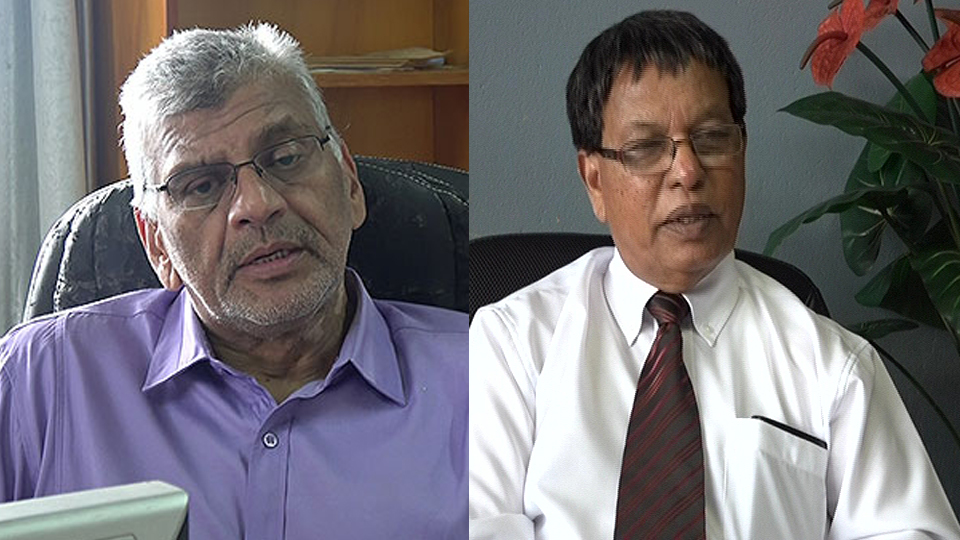 Fiji Muslim League President, Hafiz Khan [left] and President of the Sanatan Dharam Pratinidhi Sabha of Fiji Sarju Prasad
The Fiji Muslim League has also come out saying that they tried to have Head Teachers and Principals with their beliefs but this did not prevail.
This comes as the Catholic Church of Fiji is pushing for their own Head Teachers and Principals in its schools.
Fiji Muslim League President, Hafiz Khan says some of their schools are not headed by Muslim teachers as there are limitations on what they can acquire from the Education Ministry.
Khan says there were continuous negotiations with the Ministry regarding the same issue raised by the Catholic Church.
"We tried to negotiate the best we can, in high schools the top three position of Principal, Vice and Assistant Principal, we always try and negotiate a Principal of our own faith and if we are not we try and settle for the other two to be our faith."
Meanwhile, President of the Sanatan Dharam Pratinidhi Sabha of Fiji Sarju Prasad says there's some weight in the issue that has been brought up by the Catholic Church.
He says there needs to be more dialogue.
"But I think this can be or at the same time we don't want to be breaching the constitution so what perhaps we can do is move by way of dialogue."
Meanwhile, the Fiji Police Force has stated they are on alert on the issue and will look into the issue if there is a matter of any civil disobedience that the church says is an option.
Related Stories:
Closing all the schools is our last resort: Archbishop
Faith is just an added value: Burchell
We are not discriminating: Peter Loy Chong
Raj disagrees with Church's request, Akbar maintains stance
Archbishop wants Catholics to head their schools