Technology
Samsung Galaxy S10 release date, price, news and leaks
January 11, 2019 5:10 pm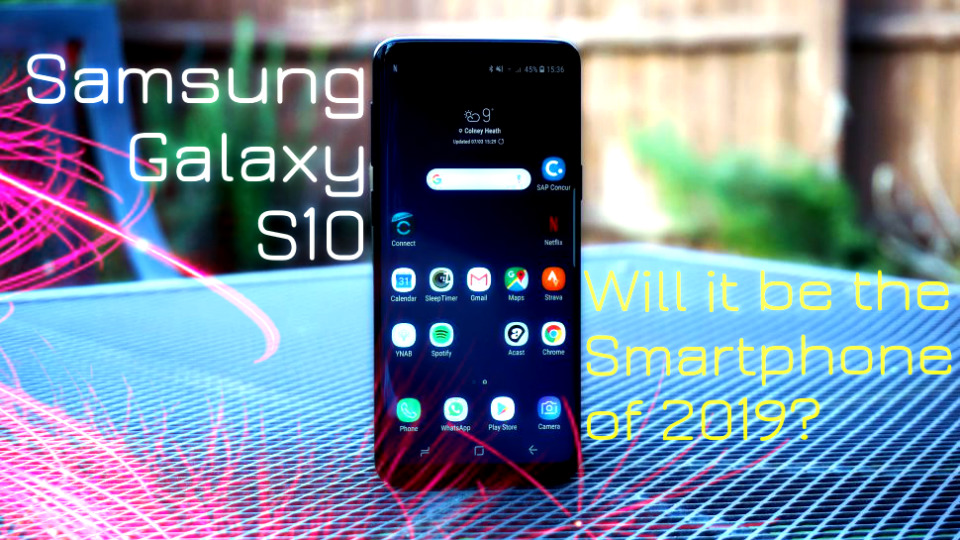 The official Samsung Galaxy S10 launch event date is February 20, sooner than MWC 2019 and backing up rumors that the phones could launch early. The event will take place in San Francisco. Plus, the S10 Lite could launch as the Samsung Galaxy S10 E, and the 5G Galaxy S10 could have an enormous battery.
The rumored Galaxy S10 is shaping up to be a more significant upgrade compared to last year's relatively incremental upgrade from the Galaxy S8 and Galaxy S9. You'll be able to easily tell the difference between this year's phone and last year's handset if all of the leaks so far turn out to be true.
We're keeping our eye on all the Samsung Galaxy S10 leaks and compiling them right here for you, with our expert analysis guiding you to which Galaxy S10 rumors are worth noting, and which ones you can file away under 'never gonna happen.'
Article continues after advertisement
SAMSUNG GALAXY S10 SPECS
Here's how the Galaxy S10 specs are shaping up from all the rumors and leaks so far:
Screen size: 6.1-inch
Screen resolution: 1440 x 3040
Screen aspect ratio: 19:9
Rear cameras: 12MP, 16MP, 13MP
Front cameras: dual cameras
Chipset: Exynos 9820/Snapdragon 855
RAM: 8GB/12GB
Storage: 128GB-1TB
OS: Android 9 Pie
Current Samsung Galaxy S10 rumors suggest a phone with a bigger screen that might feature a pinhole for the camera instead of a notch, potentially allowing Samsung to all but eliminate bezels.
In addition to reducing the top bezel by moving to an in-display pinhole camera, the new phone may boast an in-screen fingerprint scanner. The phone's Snapdragon 855 chipset (expected in the US variant at least) supports ultrasonic fingerprint sensor technology. It also supports more camera, with rumors suggesting anywhere from three to six.
Here then, are all the Samsung Galaxy S10 leaks so far. And keep this page bookmarked – we'll be adding to it whenever we hear anything new.
We're also expecting to see the bigger Samsung Galaxy S10 Plus
Cut to the chase
What is it? Samsung's next Galaxy S flagship
What will it cost? It's sure to be very expensive
When is it out? February 20
Samsung Galaxy S10 release date
Hottest news:
CONFIRMED: The Samsung Galaxy S10 is landing on February 20
The Samsung Galaxy S10 launch date is now confirmed to be Wednesday, February 20, meaning we'll see the smartphone before MWC 2019, which takes place from February 25-28.
Samsung itself has revealed the date, along with the time and location: the Galaxy S10 will be unveiled at 11am PT (2pm ET, 7pm GMT) at the Bill Graham Civic Auditorium in San Francisco.
We've heard that date rumored before, so it doesn't come as a complete surprise, though some other rumors put forward different dates. Of course, that's just when the S10 will be announced – it might not go on sale for another week or two.
When it lands, it's likely to be sold by EE in the UK, as the network already lets you register for updates on the handset. That said, we'd expect just about all networks to offer the S10.
Samsung Galaxy S10 price
Hottest leaks:
Samsung Galaxy S10 price expected to rise to $779 / £799
When the S10 does go on sale it's sure to cost a lot, at least for the higher-end models, the most basic version might be fairly reasonable (if still expensive) though.
One price rumor puts the budget Galaxy S10 Lite model at $650-$750 (roughly £500-£585 / AU$900-AU$1,040), while another rumor has the Samsung Galaxy S10 price rise to £799 which will likely be around $779 (around AU$1,400) for the 128GB variant and £999 for 512GB of storage.
Samsung Galaxy S10 range
Samsung Galaxy S10 – the standard Samsung flagship
Samsung Galaxy S10 Plus – a bigger screen and potentially better cameras
Samsung Galaxy S10 Lite – a less powerful, smaller, cheaper model
Advertisement
The Samsung Galaxy S10 is unlikely to arrive alone, with a trio of handsets tipped to launch at the firm's next Unpacked event.
While we've become used to seeing a pair of Samsung flagships launch together each year as far back as the Galaxy S6 in 2015, this time around all the Galaxy S10 leaks are pointing towards three or more phones.
There's the standard Samsung Galaxy S10 that's detailed here, along with the Samsung Galaxy S10 Plus and a new entry in the Galaxy S10 Lite – a smaller, low resolution and likely lesser powered handsets at a hopefully more affordable price point. A recent rumor suggests that the S10 Lite could actually land as the Galaxy S10 E.
But wait – we could even get a fourth Galaxy S10 handsets, as rumors of a big-screened, 5G variant have also begun to crop up.
This Samsung 5G prototype phone has a notch… in the corner
Samsung Galaxy S10 design and display
Hottest leaks:
Three different screen sizes
A camera cut-out in the screen
A 19:9 aspect ratio and 1440 x 3040 resolution
The first alleged Samsung Galaxy photo look arrived as we rang in 2019, and it shows a more expansive all-screen display, one that displaces the top bezel in favor of a tiny front-facing camera embedded into the top right side of the screen.
This is Samsung's answer to the notch cut out, and you can expect the company to come up with a clever name for this black hole that disrupts its Infinity Display.
[Source: techradar]
Keep Connected With The Latest News, Weather, And Sports on Fiji's Best Radio stations.