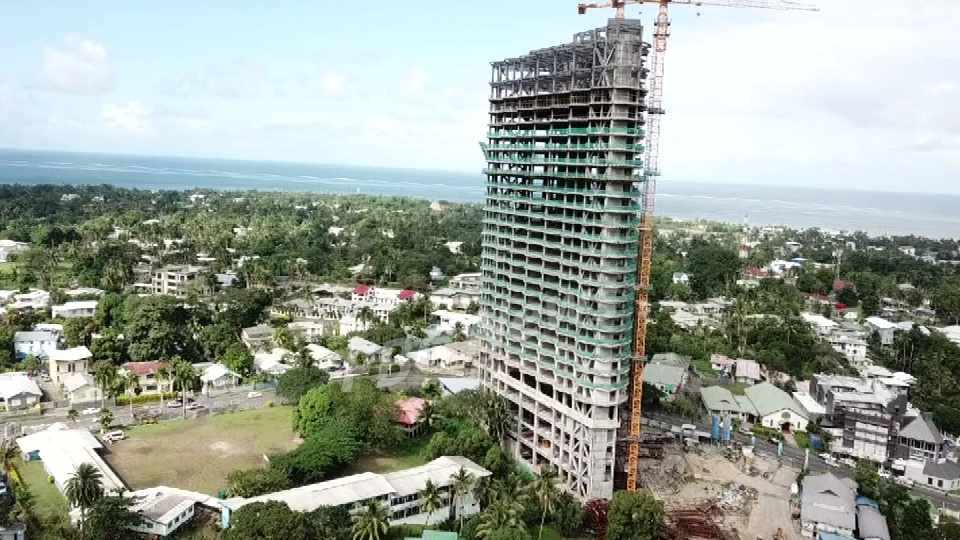 Stop work order issued for WG Friendship Plaza
FBC News can reveal that a stop-work order has been issued against the construction of the WG Friendship Plaza in Suva.
Dubbed as the tallest building in the Pacific, the skyscraper is alleged to have broken boundary laws.
The Suva City Council stepped in after Plaza works encroached into the property of Holy Trinity Anglican Primary School.
Article continues after advertisement
Minister for Local Government, Premila Kumar says the plaza has broken laws pertaining to boundaries around it.
"Yes, Suva City Council had issued a stop-work notice for WG Friendship Plaza. And the reason was encroachment, however, the developers have come back to me requesting if they can be given one week to tidy up the place. Like to seal the steelwork and clear the rubbish etc. So they wanted the relaxation for one week."
The Holy Trinity Anglican School Management confirms the developers have dug into their boundary. A report has been launched and the matter is before the courts.
The no-nonsense minister says she has had a meeting with the developers on the matter and they have a week to clear out.
"We had a meeting last week where they requested for one week of wavier. So i have given them one week to tidy up the place and then the stop-work notice will continue."
FBC News spoke with the developers of WG Friendship Plaza – who have confirmed receiving the stop work order but would not further comment on the issue.
This is the latest saga for the owners of the property, as last year concerns were raised about the quality of materials being used in construction.