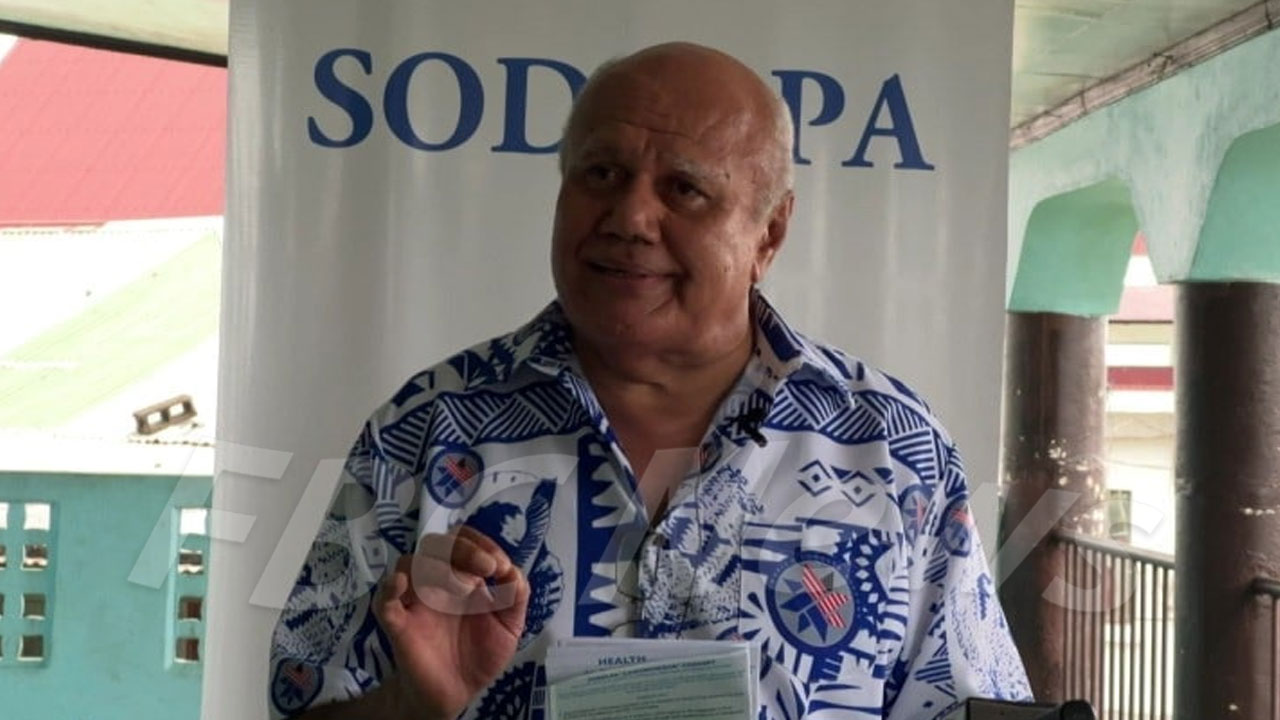 Viliame Gavoka
The Social Democratic Liberal Party will be focusing on improving the socio-economic development of the iTaukei people.
Party Leader Viliame Gavoka says the budget for the iTaukei is normally around $15 million but they have increased it to $158 million.
He says this is reflected in the party's manifesto which was released yesterday.
Article continues after advertisement
"What we have for the i-Taukei is unprecedented. The budget for the i-Taukei is normally around $15million a year, if we are under SODELPA it will be $158million a year, ten times as much. We know that we have to uplift the socio-economic development for the  i-Taukei and we are serious about it. It's reflected as such in our manifesto."
Education, Health and Indigenous Affairs are three of the 50 Heads released.
The Lewanivanua 2022:2023 Manifesto Estimates include the cancellation of all TELS debt,the expansion of more Matua classes and the removal of short-term employment contracts amongst others.