Roads
Safety of road workers a concern
January 21, 2019 9:40 am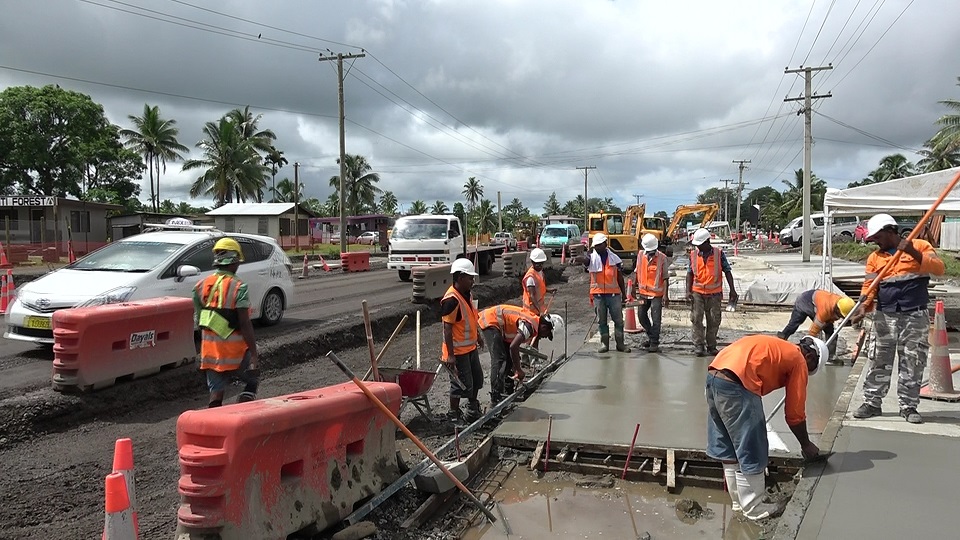 Concerns have been raised about the safety of road engineers working on the four lane road upgrade from the Rewa Bridge to Nakasi.
Fiji Roads Authority Chief Executive Jonathan Moore has raised his disappointment against arrogant drivers who still treat the active construction site as a highway.
He says that despite the warning signs alerting drivers to drive slowly, some continue to disobey this and drive recklessly putting the lives of these workers at risk. 
Article continues after advertisement
"We have quite often have had people slamming through the pothole in their car within meters from my guys and my guys have said they don't want to work in those conditions and I don't expect them to. I will pull them aside first and to be frank, if it causes disruptions or delays then so be it but my guy's safety is very important."
Moore is calling on drivers to treat the construction site with respect and allow his men to conduct their work in a safe environment to avoid any incident.
"This road in particular because people seem to think that Kings Road is a busy highway but right now it's a road under construction and people must get used to that idea and treat it with a bit of respect. We've even put up lights at night but it's never the same as daylight and we do see some incidences of worse driving during the night than in the day. The day is good enough but night time is really terrible. And I'm always concerned about the safety of my men on the road."
Drivers are advised to drive with caution and be aware of the three point eight kilometer upgrade currently underway along this busy corridor.
The Fiji Roads Authority has also confirmed they're working closely with the Land Transport Authority to ensure arrogant and irresponsible drivers are penalized.
Keep Connected With The Latest News, Weather, And Sports on Fiji's Best Radio stations.