Roads
Four-lane Suva-Nausori road project progressing well
January 31, 2019 11:00 am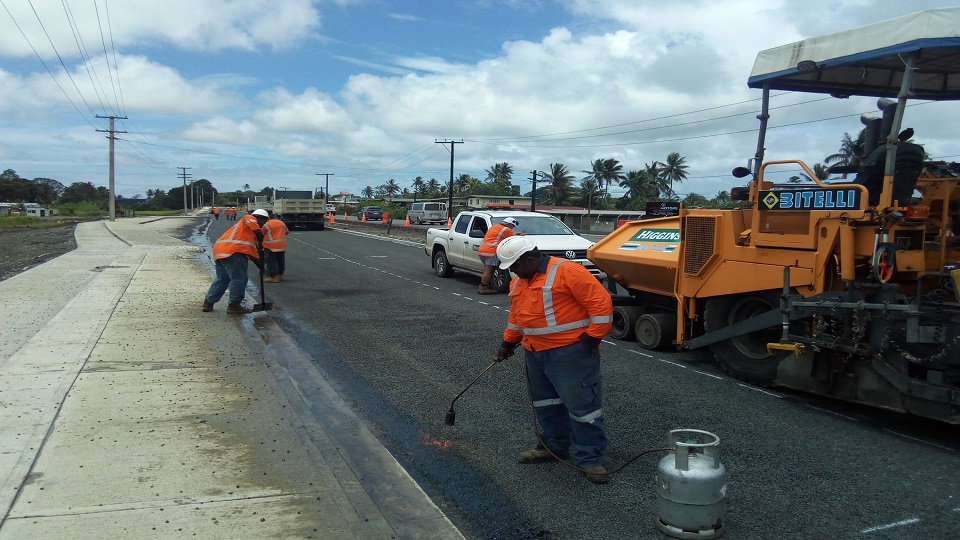 Works are progressing well on the four-lane road project on Kings Road, Suva, between the Rewa Bridge and 9-Miles.
Fiji Road Authority Chief Executive Jonathan Moore was on site yesterday for the commencement of the final coat sealing.
Moore says they will be carrying out road construction on the left-hand side on Kings Road from 9 miles to the Rewa Bridge from this Saturday to 31st March.
He says work will be carried out on a 24 hours basis.
During this time, they will divert both traffic on the right-hand side new carriageway.
Moore has advised road users to drive with extreme caution and be mindful of construction machinery and equipment that will be used for these roadwork.
Work on the 3.8km upgrade project is anticipated to be completed by June, weather permitting.
Work in progress at S3- 4 Lane Project on Kings Road between Rewa Bridge and 9-Miles. pic.twitter.com/GjA6UUalsi

— Fiji Roads Authority (@FijiRoads) January 30, 2019