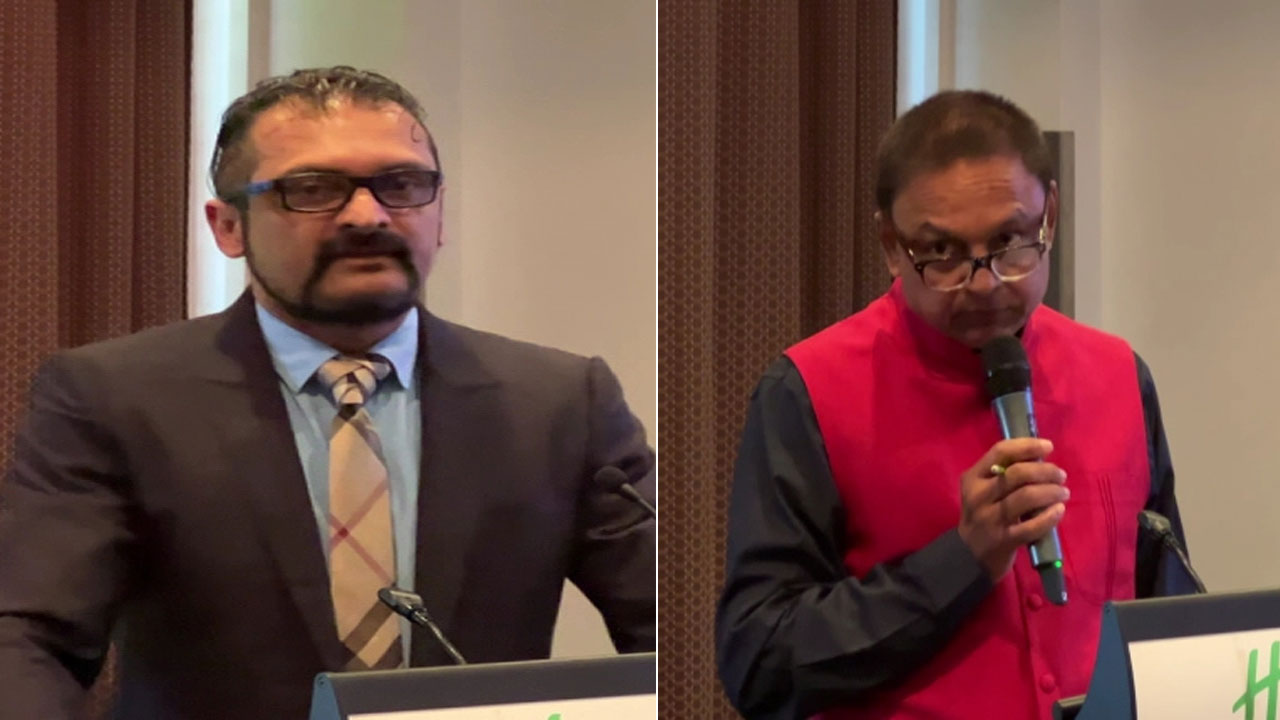 Professor Paresh Narayan [left] and Doctor Rohit Kishore
Building stronger resilience is crucial for Small and Medium Enterprises as they are the most vulnerable to climate change.
This was highlighted by Monash University Academic, Professor Paresh Narayan during the 'Climate Change, SME sector and food insecurities in Fiji' stakeholder workshop.
He stated that Monash University, together with the Fiji National University has concluded joint research on the impacts of climate change and a policy matrix is being developed.
Article continues after advertisement
"When we were faced with a pandemic, we never had those conversations, at least not to my knowledge on the effects of climate change, psychological effects, the mental health aspects of private change, you know, when small businesses have to close down the same as losing your jobs, right, I mean, imagine if we lose our jobs. It's the same sort of effects that are there, which is again from a business and economics point of view, an aspect of climate change that is often not talked about."
Fiji Higher Education Commission, Director Doctor Rohit Kishore says a collective approach is needed to ensure these businesses continue operations.
"2020-2021 these people are the vulnerable group because their financial capital backing is not that strong and are the first ones to suffer and the first ones to go. A number of them have closed down, and these SMEs are private enterprises, single person sort of based talent and capital goes in there and they lost everything."
Dr Kishore says these projects will be presented to the relevant authorities for discussion.
Some of the proposed ideas include developing a National SME committee, financial support, as well as the establishment of a Climate Information Hub.