News
Renwick Road reversion back to the previous arrangement
December 6, 2018 10:34 am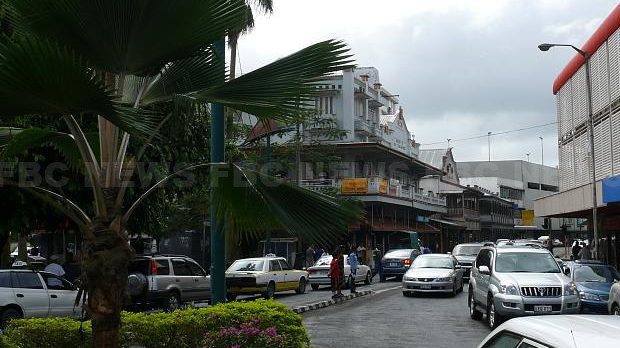 Renwick road
Renwick road as a one way street has been reverted back to a two-way street.
The Fiji Roads Authority noted that right of-way restrictions, parking and off-loading practices had made the changes less effective than expected.
In a statement this morning, the Fiji Roads Authority confirmed the measures which will be effective from tomorrow after closely monitoring the directional changes that was implemented only earlier this week.
FRA Chief Executive Jonathan Moore says traffic from Ellery Street from tomorrow will be able to turn left onto Renwick, to exit onto Pratt Street.
Moore says the existing, right turn movement out of Ellery Street onto Renwick Road will remain for the two lanes through to Waimanu Road.
He maintains the change to Renwick road, was only a trial operation and the extent of the work required to revert to the previous arrangement is minor.
He adds that any traffic disruption in the interim to accommodate the necessary changes will be minimal.