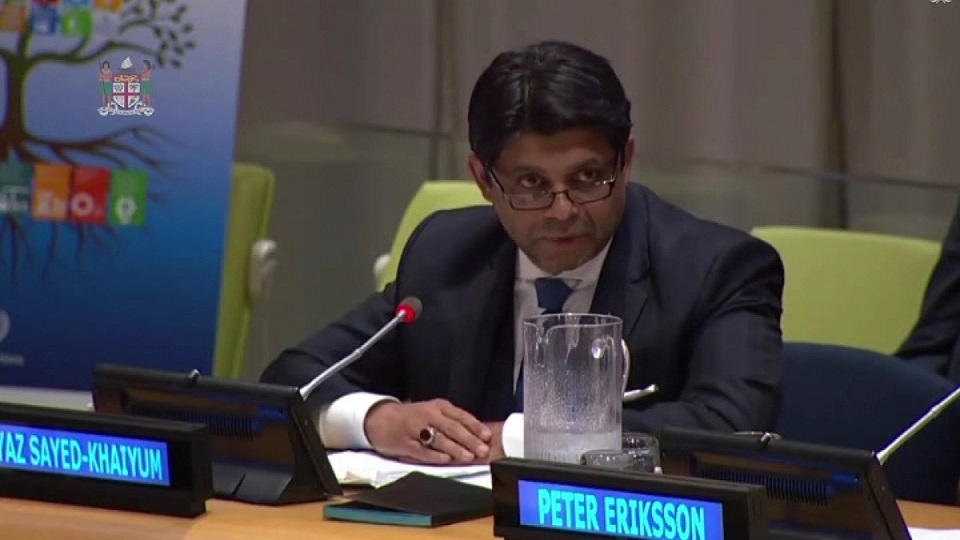 A Relocation Trust Fund will be set up by the government to help those villages who are facing the threats of climate change.
Economy Minister Aiyaz Sayed-Khaiyum says this will be announced in the upcoming budget.
Speaking at the Ministerial Finance Dialogue at the United Nations in New York Sayed-Khaiyum says from the next budget cycle which begins in August a small percent of money will be taken from the Environment and Climate Adaptation Levy to set up this trust fund.
Article continues after advertisement
He is hopeful the government will be able to attract interested parties to this.
The Minister says this step is being taken and forty-three villages in Fiji are now under threat because of sea level rise and they have to be moved to higher ground.
 So this will be a specialized fund to be able to address not just necessarily relocation but perhaps some adaptation measures to be able to stop the relocation, but if we do relocate that we have to build in the holistic approach too for example sustainable livelihood, new way of livelihood – that they need to develop.
Sayed-Khaiyum encouraged other countries to the Climate Vulnerability Assessment.
He says there is a need to have a blended finance approach as not everything can be done by one particular source of funding.