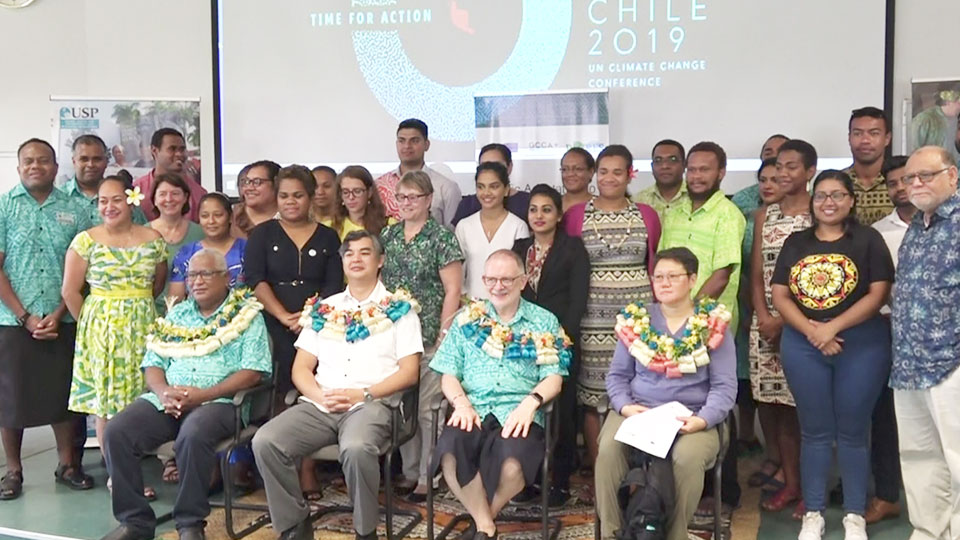 As COP25 draws near, the students and staff of USP are already gearing up to take their message to the international stage.
This is as more than 30 youths are part of the 3 day pre COP25 training that is being held at USP in Laucala Bay, Suva.
Speaking at the opening, USP Acting Director for Pacific Centre for Environment and Sustainable Development, Dr Morgan Wairiu says the training is crucial to ensure young people get up to speed with issues that will be discussed at COP25.
Article continues after advertisement
Wairiu adds the Pre-COP25 training will also allow young people to build their capacity in terms of COP processes and procedures during negotiations.
He says USP will be sending a delegation of six staff and students who are ready with their messages and to hold discussions on climate change at COP25.
"Well it's part of our ongoing support in terms of capacity development for our future climate leaders. The whole thing is for them to experience the whole COP process and how it's done. But at the same time, they are also equipped with some of the issues that are a priority for the Pacific."
Three Fijian students will be part of the USP delegation to COP 25 that will be held in Santiago Chile from the 2nd to the 13th of December.