News
Poor mooring facilities affect shipping services to Lau
July 18, 2019 1:00 pm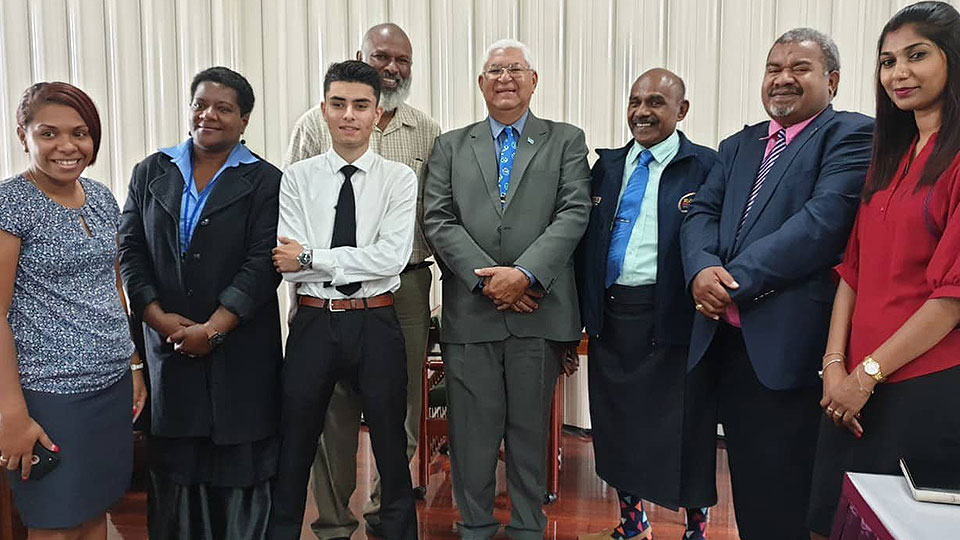 The Goundar Shipping Limited submitted its petition to the Standing Committee on Natural Resources to provide Reliable Safe and Affordable Shipping Services for the Lau Group.
During the submission, Company Director George Goundar highlighted the difficulties faced by his shipping crew when they make trips to Lau.
Goundar highlighted key issues facing services to Lau which includes poor mooring facilities that destroy the marine ecosystem and lack of jetties.
Article continues after advertisement
He's urged the standing committee to consider making roads on the Islands to ease transportation and quicken their service.
"The challenging thing out of Lau is mooring facilities. I lose about four anchors a year and just imagine a four-tonne anchor destroying the sea bed. As a stakeholder, I'm concerned about what I am doing to the environment so the government should play a part in providing proper mooring facilities."
Gounder also stressed that conflicts between churches on the Islands are affecting their services to the Lau group.
In Vanuabalavu, on Saturday and Sunday you've got a conflict between two churches there you have the Seventh Day and you have the normal church which is on Sunday. As a businessman that is an issue with us. We come in once a month, so they'll restrict us saying we can't work on Saturday and you can only work on Sunday then you have the other group saying you cannot work on Saturday, you can work on Sunday.
The standing committee responded that they will raise Grounder's concern in the next Parliament sitting in September.
Keep Connected With The Latest News, Weather, And Sports on Fiji's Best Radio stations.