News
Police quiet on video circulation
August 25, 2019 7:15 am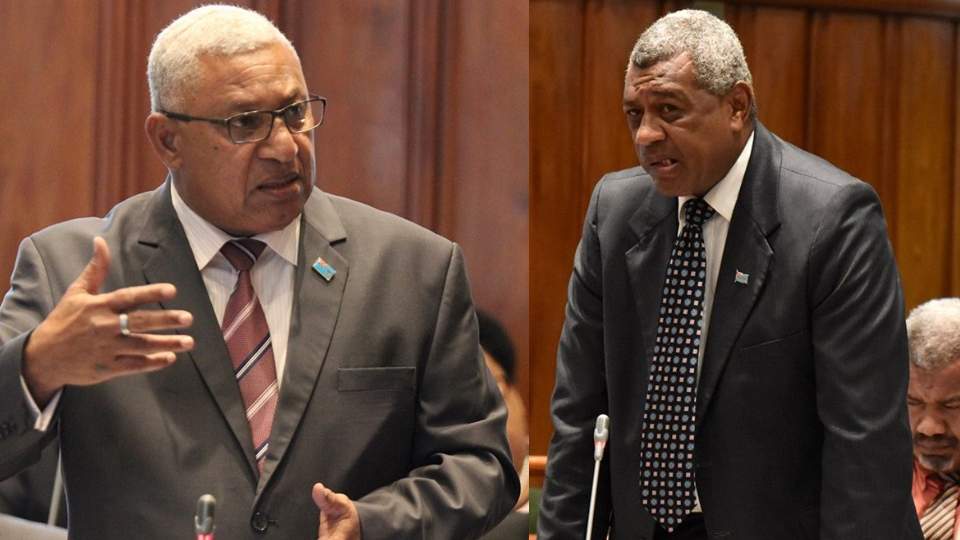 The Fiji Police Force says it will not comment on a video released on social media that allegedly shows the Prime Minister pushing NFP opposition member of parliament Pio Tikoduadua.
The video which has gone viral was released by long-time anti-government blog site coup four point five on Friday.
Earlier yesterday at the NFP AGM in Lautoka Pio Tikoduadu again lashed out against the prime minister and has also attacked FBC News accusing its reporters of shooting and holding on to a similar video on the day of the alleged incident.
Article continues after advertisement
The NFP AGM yesterday was all about the NFP Presidents alleged incident.
Pio Tikoduadua claims the video proves he did not lie about the incident.
"My parliamentary colleague, Hon Lenora Qereqeretabua is also vindicated I am sure, as an eyewitness, along with our two youth staffers, Apenisa and Dylan and Hon Suliasi Matanitobua the Tui Namosi. We have nothing to gain from lying about this. It happened."
Tikoduadua also went on the offensive against FBC News accusing its reporters of withholding a video that he thinks may have been shot by them on the day of the alleged incident.
"Yet, when the Prime Minister was assaulting me those two FBC reporters just stood there. They may have their own video recording, but it certainly did not feature on their news that night!"
FBC News Director Indra Singh confirms that FBC News reporters were outside parliament on the day but did not shoot any videos as alleged by Tikoduadua.
"It is absolutely correct that FBC News was there around parliament on the day doing their usual stories interviewing Parliamentarians. But at no stage did FBC record or have in its possession any recordings of any alleged assault as claimed by Mr. Tikoduadua earlier on today."
The police yet comment on any ongoing investigations.
Keep Connected With The Latest News, Weather, And Sports on Fiji's Best Radio stations.