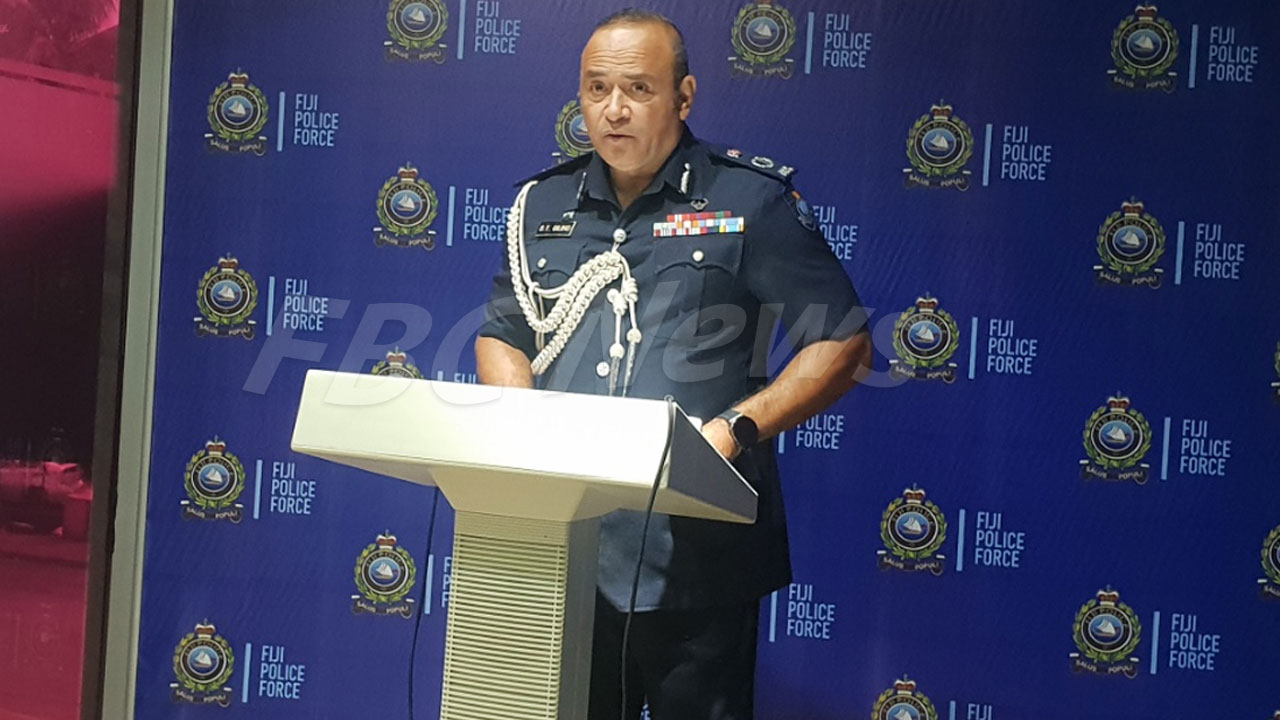 Police Commissioner, Brigadier General Sitiveni Qiiho.
A 24-year-old farmer is now in police custody in relation to the alleged murder of a couple in Lawai, Sigatoka in February last year.
Police Commissioner, Brigadier General Sitiveni Qiiho says they have made a major breakthrough in the case following a yearlong investigation.
Sesha Reddy and Mirdu Chandra were found dead in a settlement near Lawai on February 2nd
Article continues after advertisement
Brigadier General Qiiho says during the course of the investigation, they questioned 30 people.
He says during the investigation they had also established that some items were missing from the couple's home.
"Investigators were able to trace the digital footprints and movement of the stolen mobile phone which resulted in the questioning of more than approximately 30 people after the phone had been transferred to a couple of people along the way. Video recording interviews and video reconstruction of the alleged incidents were conducted to ensure the proper transparency and accountability of the investigation."
A year later, police have now managed to arrest a farmer who is in custody.
The man will be produced in the Sigatoka Magistrates Court tomorrow.