News
Planning and strategies important: Seruiratu
December 9, 2018 12:41 pm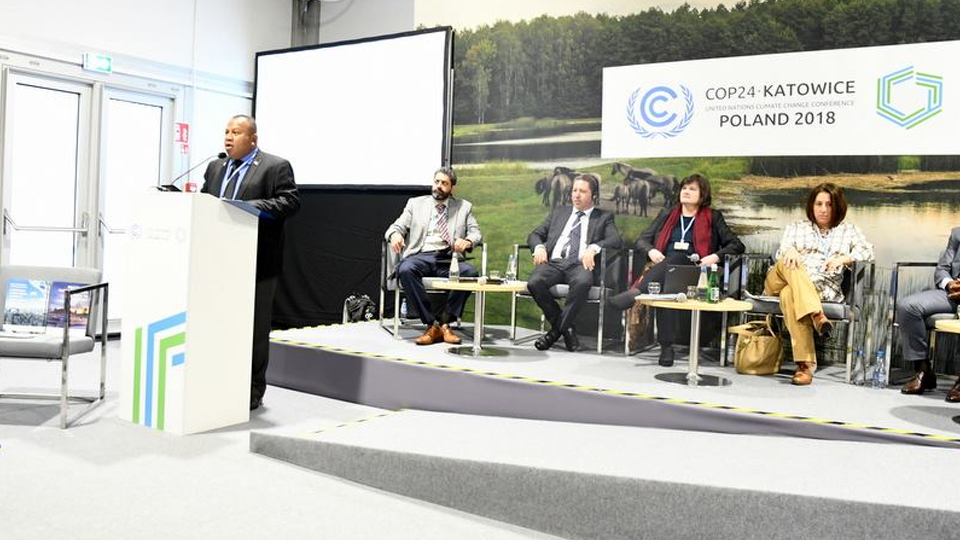 High-Level Fijian Climate Champion, Inia Seruiratu speaking at the closing of COP24 MPGCA Energy at Katowice, Poland [Source: Fijian Government]
Acting on feasibility carbonization alternatives in the energy sector involves long term planning and strategies.
This was the statement by the High-Level Fijian Climate Champion, Inia Seruiratu at the closing of COP24 MPGCA Energy at Katowice, Poland.
He says this will be vital to provide direction.
He says the coming together of different sectors and agencies is vital to achieve the goals of the Paris Agreement.
"This collaborative action is necessary as the transformation will need to go beyond the sector. It needs to take place all through-out the supply and production chain including the efficient management of resources and materials."
He says the Marakesh Partnership has convened people and organizations to demonstrate the power of multi-stakeholder partnerships.