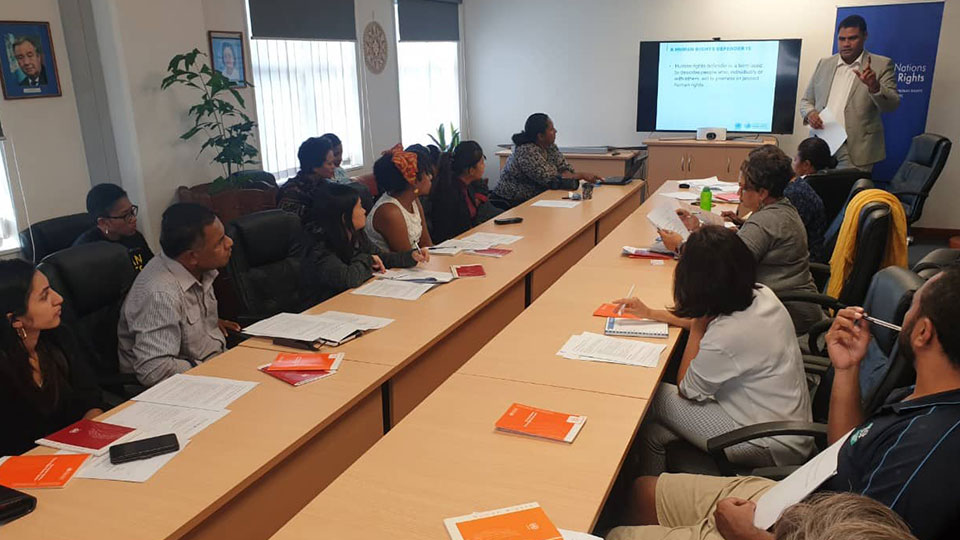 The Pacific Human Rights Defenders Network today established its committee and appointed a new Chair in Suva.
The discussion to establish a regional human rights network started in 2010.
The newly established Human Rights Defenders Network committee will look into human rights issues across the Pacific.
Article continues after advertisement
Pacific Human Rights Defenders Network Chair Roshika Deo highlighted the importance of the established committee.
"Especially for women human rights defenders and for the LGBTQI community including people with disability. These are some of the vulnerable and marginalized groups who experience specific risks in terms of doing the work they do. It's important now that we have this discussion and this is a discussion that's long overdue."
The Office of the High Commissioner for Human Rights is working with the University of the South Pacific to establish a human rights defenders course to educate young individuals on its importance.
"We've been working together with the University of the South Pacific to develop the first-ever legal course on human rights defenders which will be offered at the Under-grad level at USP and all its campuses across the Pacific which is to teach people and to ensure that there is awareness of what is the role of a human rights defender and how can these people be protected."
PHRDN Chair Roshika Deo says the network aims to strengthen the protection of human rights, advocate issues pertaining to human rights defenders and focuses on addressing the issues faced by human rights defenders in the Pacific.