Parliament
Rabuka has no evidence of corruption against the Government
April 5, 2019 8:32 am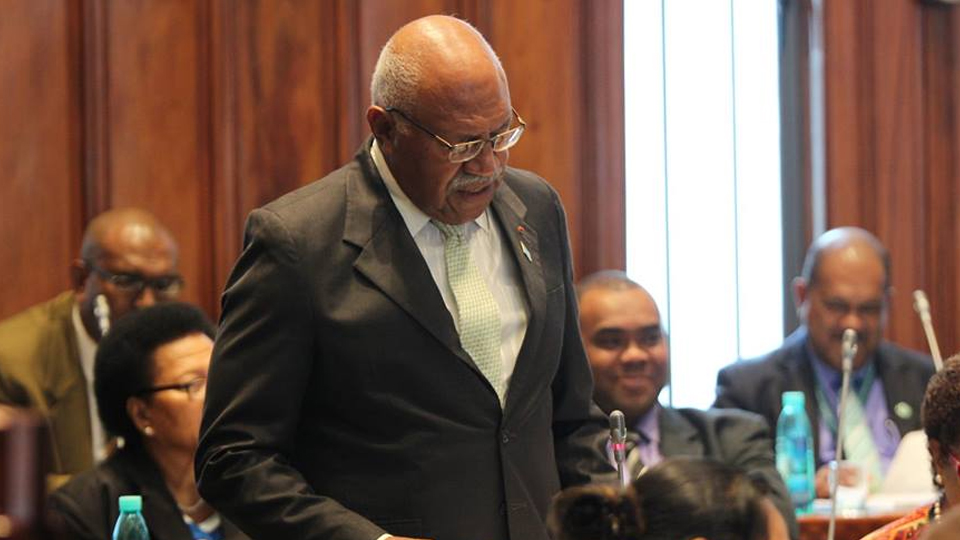 Opposition Leader Sitiveni Rabuka [Source: Fijian Parliament]
Opposition Leader Sitiveni Rabuka has admitted he has no evidence of corruption in which he accused the Government of in a Facebook rant earlier in the week.
Rabuka also admitted that his official Facebook page is sometimes administered by other people in the Opposition chambers but would not reveal the names of these people.
FBC News: "Do you know who the administrator is?"
Article continues after advertisement
Rabuka: "My page? Yes go to the office."
FBC News: "Sir you approve of everything said."
Rabuka: "They have to give it to me now. I still stand by on what I have said. From now on they have to continue to give it to me before they post it.
FBC News: "So it's posted under your name?"
Rabuka: "Yes"
FBC News: "So you approve of everything being posted?"
Rabuka: "Yes."
FBC News went to the Opposition Chambers to find the mysterious author of this post – but SODELPA Youth Activist Ben Daveta wanted to see the screenshot in question.
Daveta's only response was to ask FBC News if the post was still up.
FBC News asked Rabuka if he had evidence of corruption in order to take the matter to court.
"It will depend on what we find out. We need to look at more of the things happening. They are some unanswered questions that remains so we will have to dig deeper into those and take it further."
FBC News also spoke with some Opposition members about Rabuka's post where they have indicated they stand by their leader.
Niko Nawaikula: "Yes, I entirely agree with what the party leader said."
Mosese Bulitavu: "Yeah I stand with my leader's statement."
Viliame Gavoka: "We must not be reluctant or afraid to recommend on those things."
The posts' sweeping accusations of corruptive practices, nepotism, favoritism and cronyism against the Prime Minister involving his family members also included similar claims against the Attorney General and the Fiji Broadcasting Corporation.
FBC News: "You mentioned FBC – is that related to the corruption activities?"
Rabuka: "That's nepotism. Continually showing loses and still paying bonus pay and that's not on."   
The post was removed earlier in the week from Rabuka's official page. We don't know if it was Rabuka or the admins of his page that removed it.
But we do know that Rabuka is not going to take the matter to court to prove his accusations of corruption because he says he needs to dig deeper as he simply doesn't have enough evidence despite his claims.
Keep Connected With The Latest News, Weather, And Sports on Fiji's Best Radio stations.