Parliament
I find Bulitavu unabashed, racist and misogynist: O'Connor
August 9, 2019 4:34 pm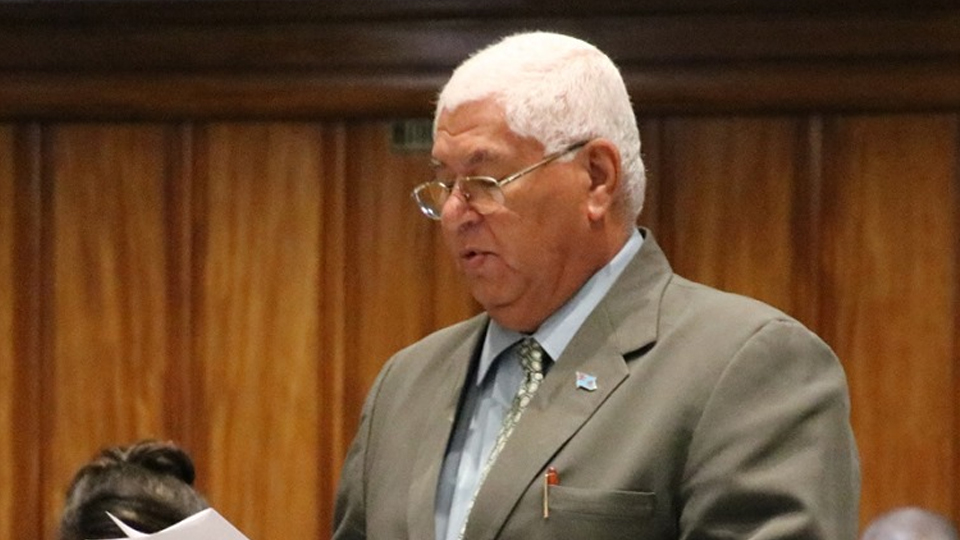 Government MP Alex O'Connor
Government MP Alex O'Connor finds Opposition Member Mosese Bulitavu to be unabashed, racist and misogynist.
Contributing to the motion in parliament yesterday to strongly condemn Bulitavu's comments that were published on social media last month – O'Conner says his post did not appear out of thin air.
His statement comes after Bulitavu called the Indo-Fiji community Vulagi's and also that their way of handling disputes by killing and stabbing has been picked up by the i-Taukei community.
Article continues after advertisement
Bulitavu had also called certain Indo-Fijian women unfaithful and that i-Taukei assaults on women were common, given their built.
O'Connor says Bulitavu has consciously misappropriated history to demean and incite hatred towards an entire community on the basis of race, ethnicity and gender.
"He decided to exploit an already charged atmosphere of racial antagonism. He has descended to a point of new low by criminalizing the descendants of indentured labourers as a naturally violent community established securely in a culture of murder and stabbing and the lowering of value of indo-Fijian woman showing open sexual desire. No community is naturally violent."
The Government MP also told parliament how Bulitavu's derogatory comments apply to other communities.
"Perhaps the same could be said about us part Europeans or Kai Lomas as some call us. Prior to 2013, we were always referred to as others and this was evident in all public and civil certification and declarations. However, upon arrival into Fiji in the late 1840s and early 1850s – our forefathers were given both land womenfolk in exchange for cases of alcohol, weapons and tools. Since then there have been marriages of all races."
He adds that more than ever, everyone must unite and jealously guard our heart fought constitutional right to be called Fijians despite our race, ethnicity, gender, colour, creed or economic status.
Keep Connected With The Latest News, Weather, And Sports on Fiji's Best Radio stations.