Parliament
Fiji has potential to step into printing market abroad
February 14, 2019 1:01 pm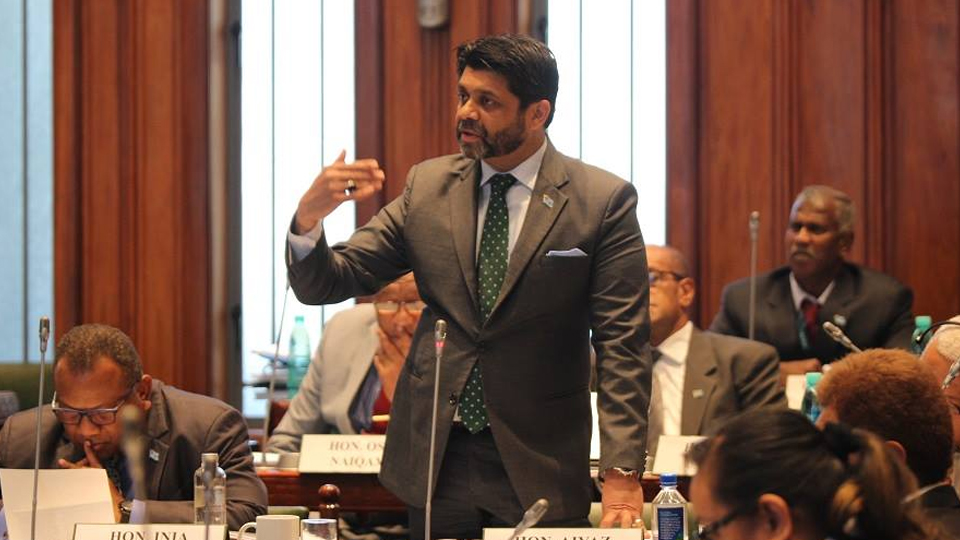 Attorney General Aiyaz Sayed-Khaiyum in Parliament [Source: Fijian Government]
Attorney General Aiyaz Sayed-Khaiyum says the government ventured into the Government Printery Limited because it saw an opportunity in the printing area.
He says the government needs to make strategic decisions in order to grow the economy and sustain jobs.
Sayed-Khaiyum adds part of this is to involve the private sector – not in a dogmatic fashion but where it's strategically important and one that will benefit the economy.
Article continues after advertisement
"Because now with the modern technology being introduced, we need to move very significantly into the printing areas. For example, there's certain printing in the tourism sector that no one in Fiji has the technology to carry out that high level of printery so they go off-shore. Now we see a significant opportunity for Fijian business in this area and off course with FHL being a blue chip company it has many subsidiaries of its own –it has many requirements of printing of its own, this is what we call value adding to the company."
The Attorney General has also reiterated the land on which the Government Printery sits on has not been sold as it's state land.
He says no jobs have also been lost.
Now what this means is that GPL will now position itself for many jobs not just within but outside Fiji. Example: in New Zealand, millions of companies print books, they're now going offshore to countries like China, South East Asia because the pricing doesn't fit with the price they want to sell it. (The price of producing that book.) So Fiji has the opportunity to step into that market. If you had, for example, embossed printing or high-resolution printing which very few people do in Fiji – most of them can't do that. That's another market this Fijian company can now step into.
The Government Printery Limited was privatized by the Fijian Holdings Limited last month.
The FHL who's partnered with Aitken Spence is working with Serendib Investment, a Sri Lankan company to provide this service.
Keep Connected With The Latest News, Weather, And Sports on Fiji's Best Radio stations.