Parliament
Fiji courts suspend and cancel over 1000 driver's licences
April 2, 2019 4:55 pm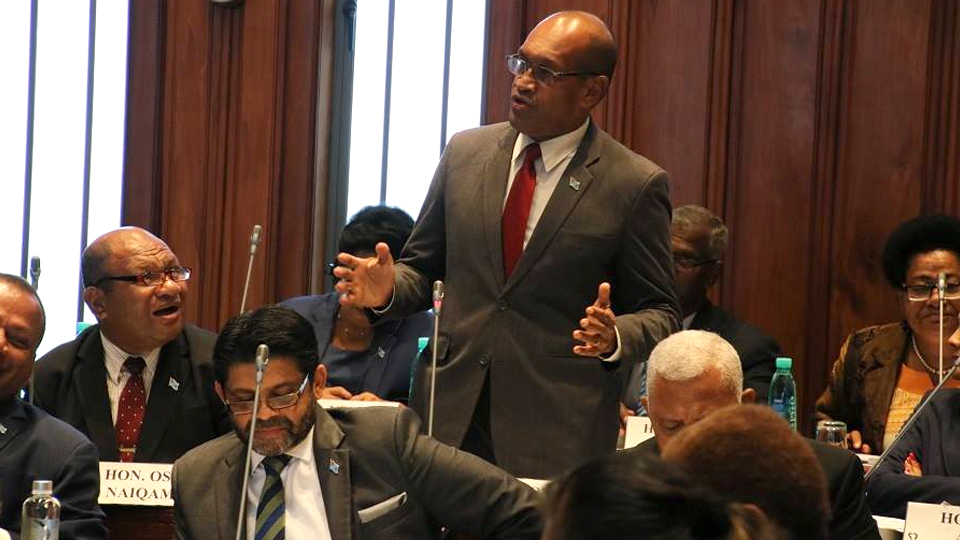 Transport Minister Jone Usamate in parliament
At least 1101 driver's licenses have been suspended or cancelled by the courts between 2015-2018.
This has been confirmed by Transport Minister Jone Usamate in parliament this afternoon adding that this clearly shows over a thousand drivers broke the law.
The LTA dealt with frequent offenders according to an internal process which involves a show cause before the CEO as to why the driver's license must not be cancelled or suspended.
Article continues after advertisement
"Between 2015-2018, 768 drivers were brought in for show cause before the CEO which resulted in 482 drivers issued with warning letters, 263 were suspended from driving, three were counselled and 20 drivers' licenses were cancelled. This is why we need to enforce the law. The penalties are not there just to punish people, it's there to help the people do the right things so agencies that are being put into place like LTA have to make sure they police these things."
Usamate adds LTA continues to put in new policies and legislation in an effort to improve road safety in our country.
The Minister also took this opportunity to slam critics criticizing the annual salary of the newly appointed Chief Executive Samuel Simpson.
"There have been a lot of statements made about the salary of some people but if you want good people you pay good money, people with ideas with management experience and expertise to be able to come up with new ways in looking at things."
Usamate also emphasized about the restructure of LTA to ensure better services are delivered.
This includes the restructuring of local management from regional management to more customer-focused branch managers who can deal more effectively with customer issues and strengthen local LTA presence.
Keep Connected With The Latest News, Weather, And Sports on Fiji's Best Radio stations.