Parliament
EU are bullies says Economy Minister on blacklisting inclusion
April 3, 2019 10:46 am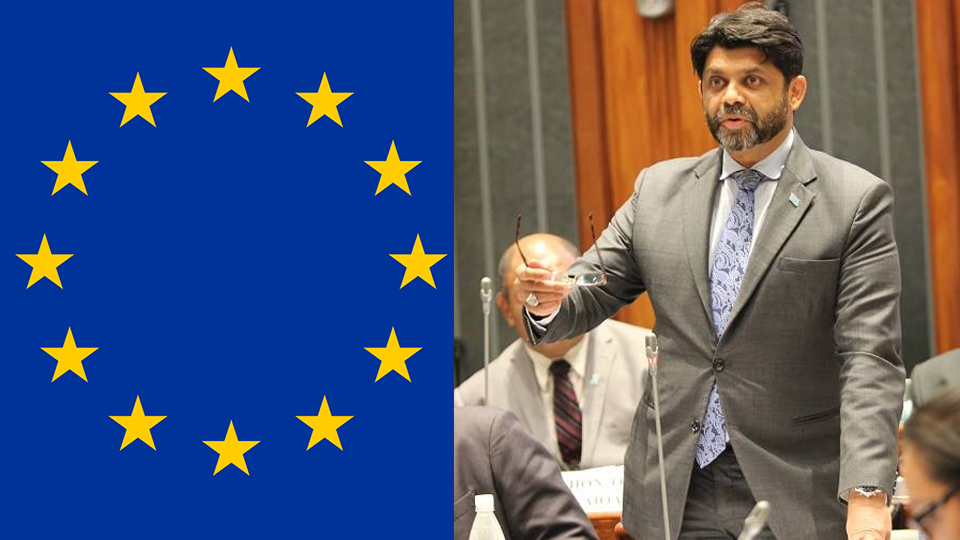 The Economy Minister Aiyaz Sayed-Khaiyum speaking in parliament [Source: Fijian Government]
The Economy Minister Aiyaz Sayed-Khaiyum has labeled the European Union bullies for putting Fiji on their tax haven blacklist.
He says under the guise of tax cooperation, the EU has particularly picked on smaller and weaker countries whose domestic tax policies are naturally geared toward economic growth.
Article continues after advertisement
The EU added Fiji to their tax haven blacklist last month along with 10 other countries including Vanuatu and the Marshall Islands from the Pacific
"Smaller countries like ours were bullied in the name of tax cooperation. In Fiji's case specifically Mr. Speaker sir, the blacklisting by the EU is largely attributed to our position to maintain the following tax incentives which have been introduced to support investment, exports and jobs of ordinary Fijians."
The Minister says despite Fiji's tax regime benchmarked against the best international practice, it's evident the EU blacklist reeks of double standards.
"We are not been treated equally, Mr. Speaker Sir, there are many countries in the world that have various tax incentives, infact we have modelled some of our tax incentives based on these countries but they have not been blacklisted, I'll give you an example Mr. Speaker, the lower corporate tax rate for having a regional global headquarters relocation was borrowed from Singapore. Singapore has a similar position, we copied that but Mr. Speaker Sir, guess what they offer the same incentive but they have not been blacklisted."
Sayed-Khaiyum was responding to an oral question from the Opposition MP Viliame Gavoka on the reasons for Fiji's inclusion in the EU tax haven blacklist.
Meanwhile, blacklisted states face reputational damages and stricter controls on transactions with the EU, although no sanctions have yet been agreed by EU states.
Other additions to the EU blacklist include the Dutch Caribbean island of Aruba, Barbados, Belize, the British overseas territory of Bermuda, Oman, the United Arab Emirates, and Dominica.
They join Samoa, Trinidad and Tobago, and three U.S. territories of American Samoa, Guam, and the U.S. Virgin Islands who were already on the blacklist.
The 28-nation EU set up the blacklist in December 2017 after revelations of widespread tax avoidance schemes used by corporations and wealthy individuals to lower their tax bills.
Keep Connected With The Latest News, Weather, And Sports on Fiji's Best Radio stations.