Parliament
Economy Minister lashes out at Opposition
June 22, 2019 6:58 am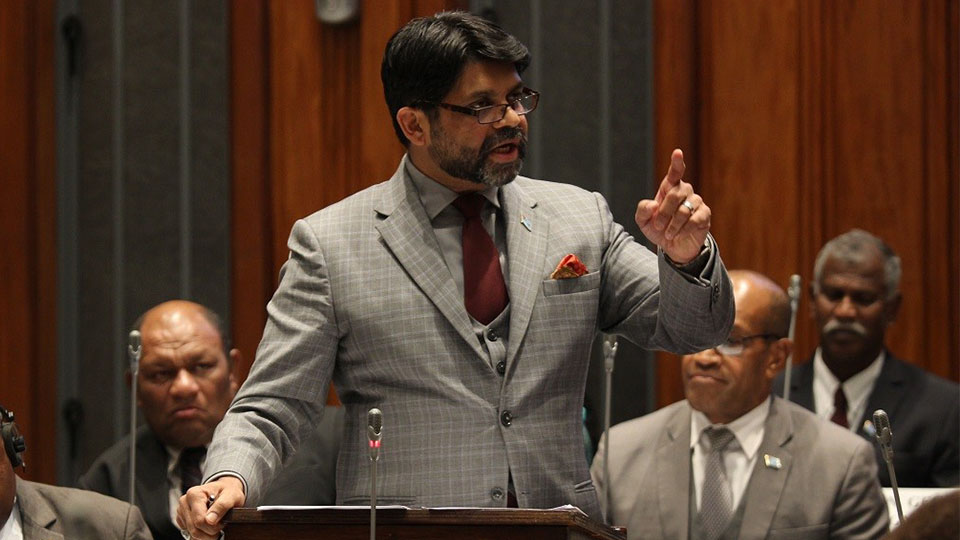 Economy Minister Aiyaz Sayed-Khaiyum lashed out at the Opposition side for their misconception on some policies highlighted in the National Budget.
Sayed-Khaiyum suggests the opposition members should look at the policies holistically.
National Federation Party Leader, Professor Biman Prasad claims changes in duties can at times have negative effects on the desired outcome.
Article continues after advertisement
"We've been told that it will take 18months and refusal to do so would mean further cost added to the modification by fitting extra gadgets to the engine to comply with emission levels. The cost will have to be borne by the consumers. Japanese manufacturers have Euro 3 and Euro 5 models. Euro 5 models cannot be imported in Fiji because our fuel is Euro 4 compliant. We are told that 150 million worth of orders has been placed for vehicles already."
In response, the Economy Minister says Prasad should have read the regulation gazetted on June 7th.
"The regulations that were gazetted on the 7th of June under the customs prohibited import and export regulations it says under clause 4 that a new vehicle paid for on or before 7th June may be imported. Provided that the importer proves to the controller that the new vehicle was paid for before 7th June."
Sayed-Khaiyum says despite several notices, the car dealers continue to bring in Euro 2 cars.
He adds Fiji is being used as a dumping ground for Euro-2 cars, but by January 2021 all cars must become Euro-5 fuel compliant.
Keep Connected With The Latest News, Weather, And Sports on Fiji's Best Radio stations.