Parliament
Parliament needs to be consistent says Rabuka
September 6, 2019 12:48 pm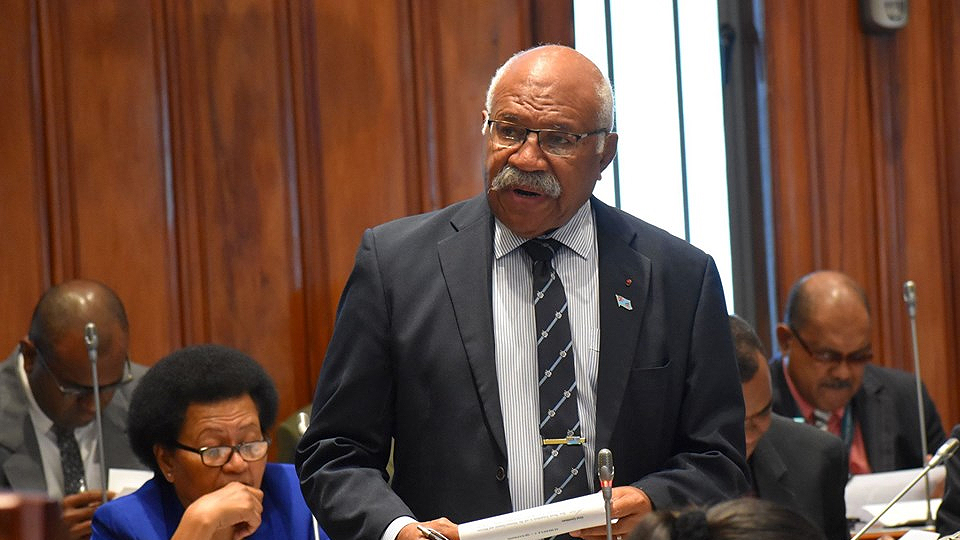 leader of Opposition Sitiveni Rabuka
Parliament must be consistent in their decisions rather than giving special treatment to some MPs simply because of their privileged position.
This was highlighted by Opposition Leader, Sitiveni Rabuka while speaking on the motion by Ro Filipe Tuisawau that the Prime Minister apologise today and be suspended for 2 years.
Rabuka says this is not the first case to be referred to the Privileges Committee adding that he voters of this country know that some of the decisions are biased towards the interest of the governing elite rather than the nation as a whole.
Article continues after advertisement
Rabuka says parliament should not interfere with the constitutional role of the Police particularly with incidents that are criminal in nature and that the constitution guarantees the right to equality before the law.
The Leader of Opposition says this requires that all citizens whether members of parliament, heads of government or cabinet ministers be treated equally just as any ordinary citizen who is alleged to have breached any criminal law is investigated by the Police.
Rabuka adds that parliament therefore must not give parliamentarians special treatment or exemptions to criminal law which applies to ordinary citizens.
He says decisions in parliament against other members have been biased, vindictive and inconsistent with parliamentary norms, conventions and the rule of law because it is intended to suit somebody's agenda.
Rabuka also stated that he believes that parliament should be a guiding light for this nation and adds that the picture that people are seeing is far from ideal and not consistent with the principles underlying the motto of Parliament which is "Our Parliament Our Pride."
He also highlighted that the opposition have refrained from signing the report in the spirit and respect of good governance, transparency, accountability, and consistency.
Keep Connected With The Latest News, Weather, And Sports on Fiji's Best Radio stations.