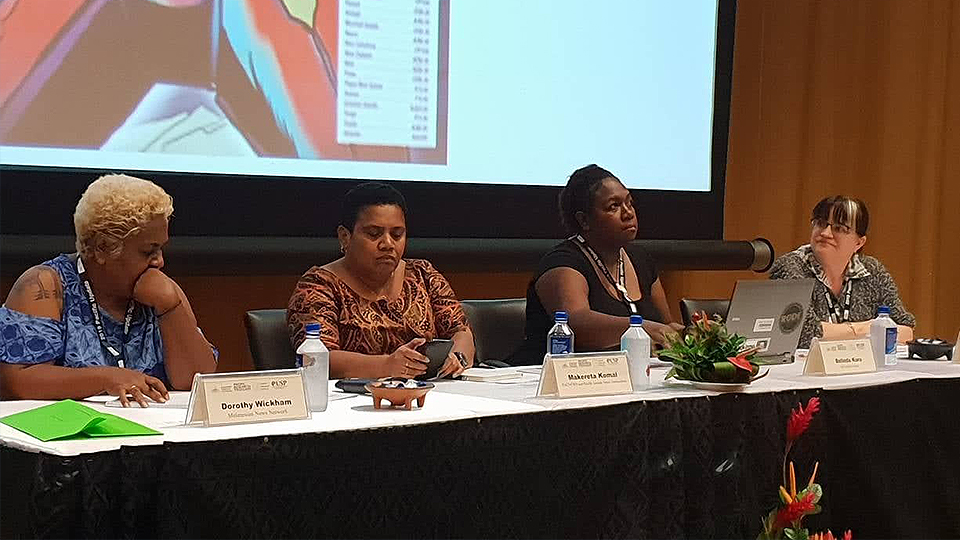 Deliberations on the future of Pacific media was a hot topic at the 2019 Pacific Update.
Led by a powerful panel of renowned journalists from the Pacific, discussions focused on how newsrooms deal with the rise of social media and fake news.
Founder of Melanesia News Network from the Solomon Islands, Dorothy Wickham says it's a challenge that they are learning to work with, in particular calling out fake news when it arises.
Article continues after advertisement
"As people in our country and people in our region learn to use social media responsibly and also to understand that when you post up something, it's not only among your friends that can be seen, it's shared, it can be screenshot and it can be sent on as a message without you even knowing whatever you sent and put up is past on and it just goes global without you realizing and this is the challenge we face back home is the lack of understanding of the internet."
For Makereta Komai, General Manager of the Pacific Islands News Agency, commonly known as PINA, the rise of social media is already cutting into profits for media organizations.
As an example, Komai says one national paper has turned to charging the public to read their online content.
"The impact of social media is already more visible now and a lot of our media organizations are already feeling, feeling the impact on the profitability on their bottom line."
The 2019 Pacific Update is a three day event which ends on Friday and is organized by USP and the Australian National University.