News
Opposition misinterprets facts in budget: Economy Minister
June 19, 2019 5:59 am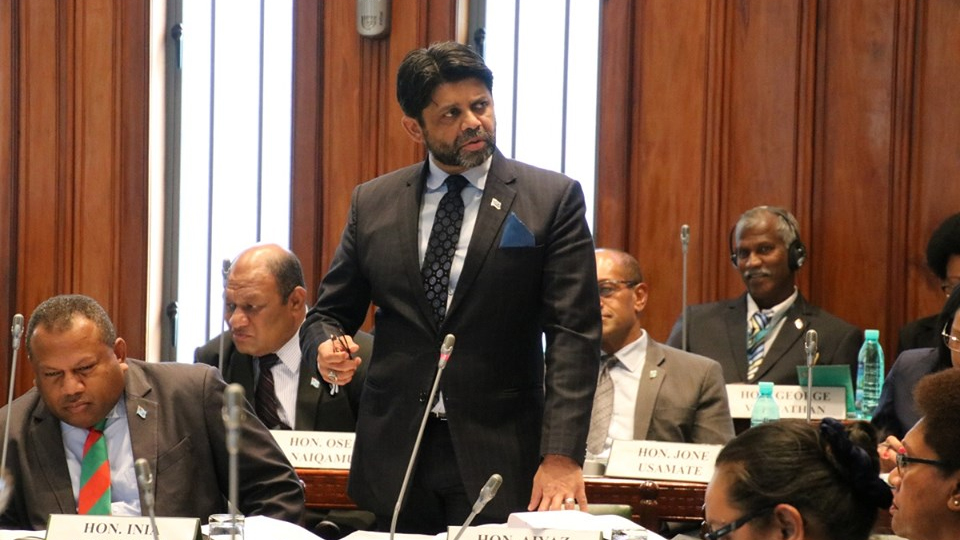 The Economy Minister Aiyaz Sayed-Khaiyum
The Economy Minister Aiyaz Sayed-Khaiyum lashed out at the Opposition criticizing their misinterpretation of facts in response to the 2019/2020 National Budget.
Sayed-Khaiyum accused the opposition side for personalizing issues and attempt of character assassination, contradictions and deliberate manipulations in the parliament.
Sayed-Khaiyum also criticized Niko Nawaikula for signalling to the government side to hang themselves.
Article continues after advertisement
The Minister for Economy says that's hypocrisy to the highest level.
"Honorable Nawaikula says this government is not only cutting capital expenditure but also operational expenditure. Of course Honourable Nawaikula we want to curb operating spending and bring greater operation efficiency. We don't want to be like your leader under whose leadership spending on capital expenditure was at the low of 12.3% in 1995 and 87.7% was spent on operational activities."
Sayed-Khaiyum says Opposition Leader Sitiveni Rabuka has manipulated statistics to suit his agenda.
"Most of his computations of economic growth rate were incorrect Mr Speaker Sir. These numbers were also regurgitated by other members of the opposition who spoke after him. They never bothered to check these numbers through official independent sources but rely on incompetent advices who do not seem to understand the simple difference between real and nominal GDP."
The Minister also took a swipe at Rabuka for talking about his father in the parliament.
"That man will continue to be honorable even after his not in parliament. Many of these people will not be honorable once they leave parliament Speaker Sir. Mr Speaker Sir let me tell you one thing he has actually admonished me for not being severe enough on the opposition so honorable leader of opposition you need to know that. Gone are those days. He says I am too soft, he said you should always speak the truth and be just because you have a leader that actually allows you to do so."
Sayed-Khaiyum says this is the budget for the future of Fiji and will protect the development gains-the decade of development under Bainimarama Boom.
Meanwhile, the parliament will go through each allocation of the national budget before members will vote to pass it.
Keep Connected With The Latest News, Weather, And Sports on Fiji's Best Radio stations.