News
Officers assist family after car veers off in Navua
December 22, 2018 4:50 pm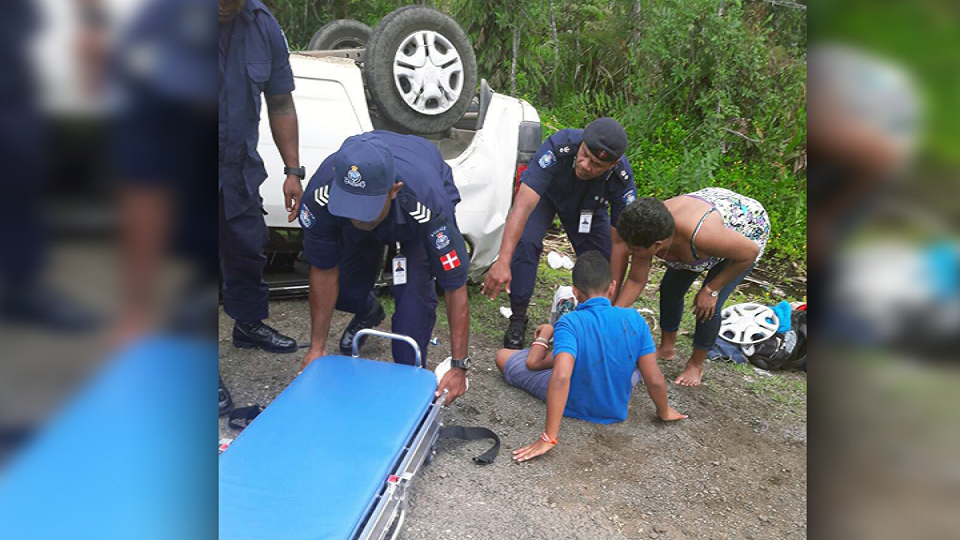 Police officers yesterday assisted a family after their vehicle veered off the road along the Namelimeli stretch in Navua.
Six children and one adult were treated by the officers at the accident site and were later taken to the Navua Hospital.
The officers from the Police Special Response Unit were traveling to the Western Division to assist with the festive season operations when they came across the incident.
Officers from the PSRU who are trained in First Aid and Pre-hospital and Incident Control Management used their knowledge to help the family.
The victims of this accident have been treated and have been sent home.