News
NFP leader lost opportunity to talk about Girmitiyas: AG
May 20, 2019 12:05 pm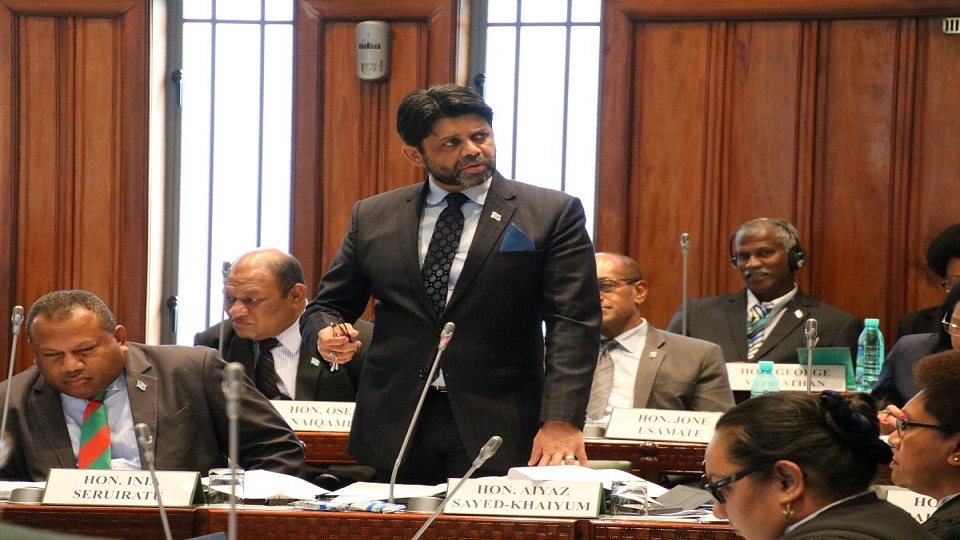 Attorney General has lashed out at NFP Leader.
Aiyaz Sayed Khaiyum says that he lost a golden opportunity to talk about Girmit day in parliament last week by digging up the past.
Professor Biman Prasad accused the government of stoking up the past to incite racial disunity while responding to Education Minister Rosy Akbar's ministerial statement on Girmit day celebrations.
Article continues after advertisement
The AG says the NFP leader took the issue out of context.
"The problem with Honorable Prasad is that he appears to be lately quite confused about things. It was said within the context when Honorable Minister Akbar talked about the contribution of the Girmitiyas and how the first boat ship carrying indentured laborers arrived in Fiji on 14th May 1879 and she talked a lot about Girmit experience itself and what they went through and what we need to do in future etc. She also in one paragraph highlighted the coincidence of the 1st coup carried out also on the 14yth of May 1987, that was the only reference to it and I cannot understand why Honorable Prasad is going on about we bringing up the past."
He says Professor Prasad lost a golden opportunity to talk about Girmit day.
"I do not know frankly what Honorable Prasad was on about. I think he kind of maybe still disturbed by the loss and predictions that were made that he will win many sits and perhaps will form government maybe he is still suffering from that loss and also I think what he predominantly missed a wonderful opportunity to talk about girmit and highlight what happened to Girmitiyas but he used nearly three quarters of his speech to talk about Brij Lal and how Brij Lal should be allowed into Fiji." 
The Minister says Dr Brij Lal maybe a descendant of the Girmitiya but is not an epitome of a Girmitiya experience.
He adds that Lal is no longer a Fijian citizen as he gave up the citizenship willingly.
Keep Connected With The Latest News, Weather, And Sports on Fiji's Best Radio stations.