Natural Disaster
Weather anticipated to deteriorate from late this week
February 6, 2019 4:52 pm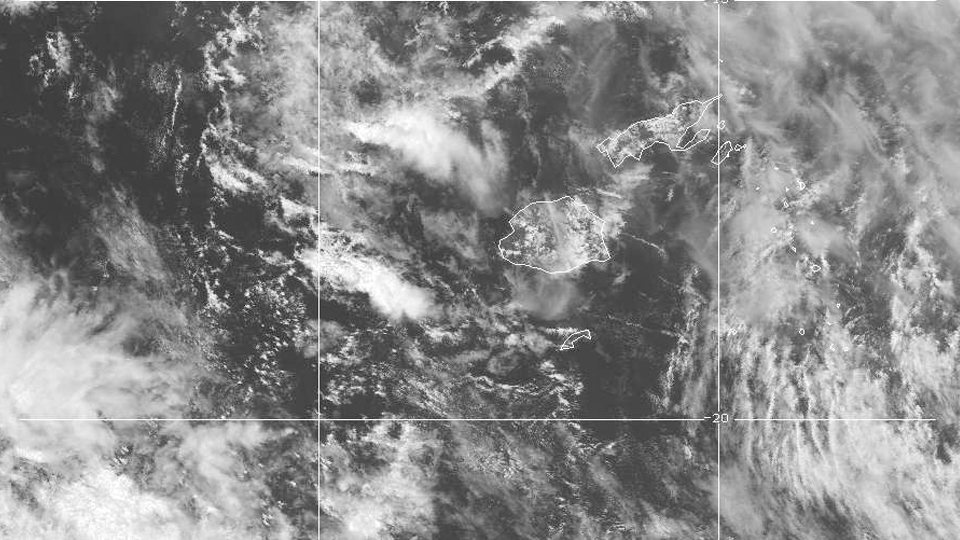 The latest satellite image [Source: Fiji Meteorological Services]
A tropical disturbance has been located just north-northeast of Samoa.
This expected to drift southwest between Fiji and Tonga over the next few days.
The Nadi Meteorological Office says at this stage there is a low risk that the system will develop into a tropical cyclone over the next three days.
However, TD06F is anticipated to track southwest onto the Fiji Group and bring strong winds and rain.
The anticipated weather is expected especially over the eastern and southern parts of Fiji from later tomorrow and it will gradually spread to the rest of the group until Sunday.
The Met office says localised heavy falls may lead to flash flooding of low lying areas.
In anticipation of this, A "Flood Warning" remains in force for low lying areas, areas adjacent to and downstream of Naqali Station; and A "Flood Alert" remains in force for all low lying areas adjacent to and downstream of Navolau Station, Korovou Station and in the Rewa Catchment.