Natural Disaster
5 evacuation centres open in Taveuni
January 6, 2019 12:01 pm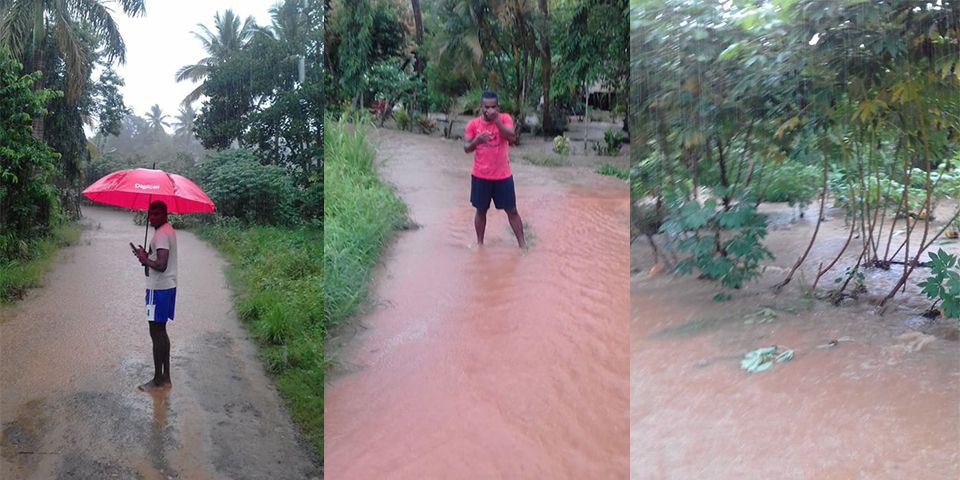 Batnikama, Labasa [Source: Virendra Lingam]
Five evacuation centers are now open in Taveuni and are sheltering a total of 418 people.
The centers were open following heavy rain yesterday.
Altogether, 93 evacuation Centers are ready for activation in the Northern division.
These centers have been notified and ready should the weather situation deteriorate.
The Northern Emergency Operation Centre is monitoring the weather situation as well as the water levels and reservoir levels.
School Managers and Heads have being advised to keep the schools open should the need arise to evacuate residents within the affected areas.
All Turaga Ni Koro's, Mata Ni Tikina's and Mata Talai have been requested to advice parents and guardians in their respective villages to take precautions on the current situation and provide strict advice to children to stay indoors.
Health Authorities have activated their Emergency Operations and are on standby.
All air and shipping services are still cancelled until further notice.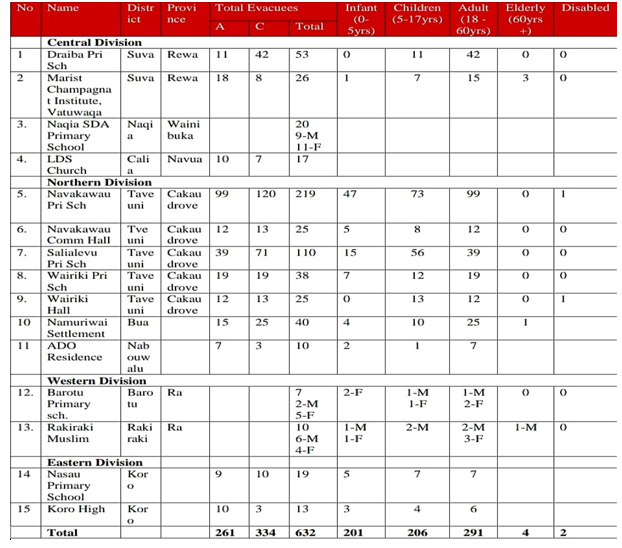 The latest evacuation centres details
#TeamFiji get your Disaster Plans ready.#GetDisasterReady pic.twitter.com/nX4coxO1AK

— Fiji National Disaster Management Office (@FijiNDMO) November 2, 2018