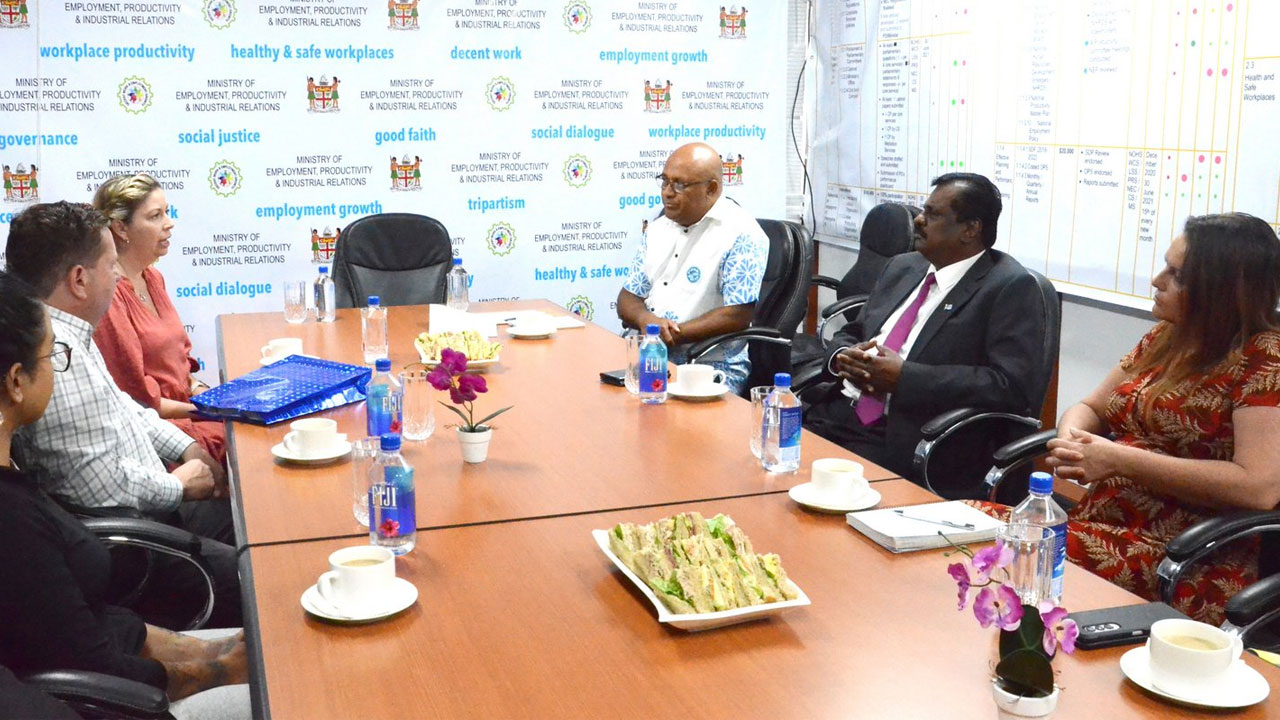 [Source: Fijian Government]
The largest approved employer of Fijians in Australia, Regional Workforce Management has returned to Fiji to recruit more workers.
Minister for Employment, Productivity and Industrial Relations, Praveen Kumar says this will also strengthen the working relationship with the Ministry as the Labour Sending Unit under the government.
RWM has provided employment opportunities for over 1,000 workers since August 2019.
Article continues after advertisement
Kumar says this is more than 60% of the total Fijian PLS recruitments under the Pacific Australia Labour Mobility.
He is, therefore, urging Fijians who will be leaving our shores this week to work in Australia to keep in mind the relationship between the employers and the government and to abide by it.
"The FijiFirst government has established and grown this Pacific Labour Mobility Scheme or path to ensure sustainable and ongoing work for more and more Fijians. Please keep this in mind and use it as an incentive to work hard and contribute to your vuvale back home."
A one-day workshop will be held in strengthening relations to ensure a mutually beneficial outcome for both countries, Australia and Fiji.
The RWM Team will further conduct interviews for future recruitment and will provide assistance to the NEC Team in preparing their current cohort that will be leaving our shores soon.