News
MOG praises election, makes 21 recommendations
February 20, 2019 4:33 pm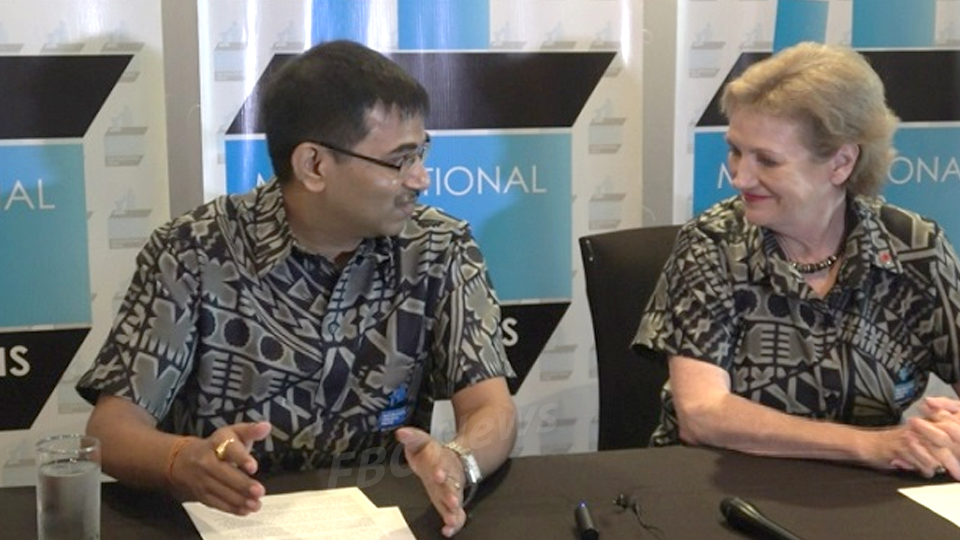 Group Co-Chair Jane Prentice [right] with MOG Co-chair from India, Mukesh Chandra Sahu
The Multinational Observer Group has today released its report on the 2018 General Election, calling it well-administered, with voting and counting transparent and credible.
MOG has made 21 recommendations to assist the Fijian Elections Office, in a constructive spirit to build on the achievements of this election.
It says that if implemented, these recommendations will support Fiji in its efforts to further strengthen its electoral system and institutions ahead of the next election in 2022.
Article continues after advertisement
MOG says that democracy is an ongoing process of learning and building and in that spirit, the group wants to help Fiji better herself for another great election in 2022.
The group noted that the security environment was peaceful and the campaign competitive, adding that conditions overall supported Fijians to exercise their right to vote freely and the outcome broadly represented the will of the voters.
Amongst the recommendations, it says the Electoral Commission plays a central role in Fiji's electoral system, and MOG has recommended that it be provided with greater resources to deliver on its mandate more effectively.
The observer group also recommended that some electoral laws be reviewed to ensure they do not unnecessarily inhibit voter participation in the electoral process and that the framework best supports voter understanding of the electoral system.
It says during the observations, consistent message from voters and other stakeholders during the consultations was that they would like to see party identification in official election material.
The MOG agrees that this inclusion would be useful for voters and help make election material clearer to understand.
The MOG's report also includes recommendations that cover voter education activities and mechanisms to support civil society playing a greater role in electoral processes.
It also proposes a review of the media regulatory framework both during the 'blackout' period before polling and during the broader electoral cycle.
Amongst these the call to review the provisions in the political parties act, regarding restrictions on public officers joining political parties.
MOG says there needs to be a guideline for the conduct of Ministers and MPs when the government is in caretaker mode.
Group Co-Chair Jane Prentice added that the 2018 election would prove a milestone in Fiji's democratic progression and the election not only met a high standard in its technical and procedural aspects, it also demonstrated that important democratic norms, like transparency and diversity, continue to evolve in a positive direction in Fiji.
Keep Connected With The Latest News, Weather, And Sports on Fiji's Best Radio stations.