News
Mirchi FM competition winner owes it all to his mother
May 15, 2019 12:27 pm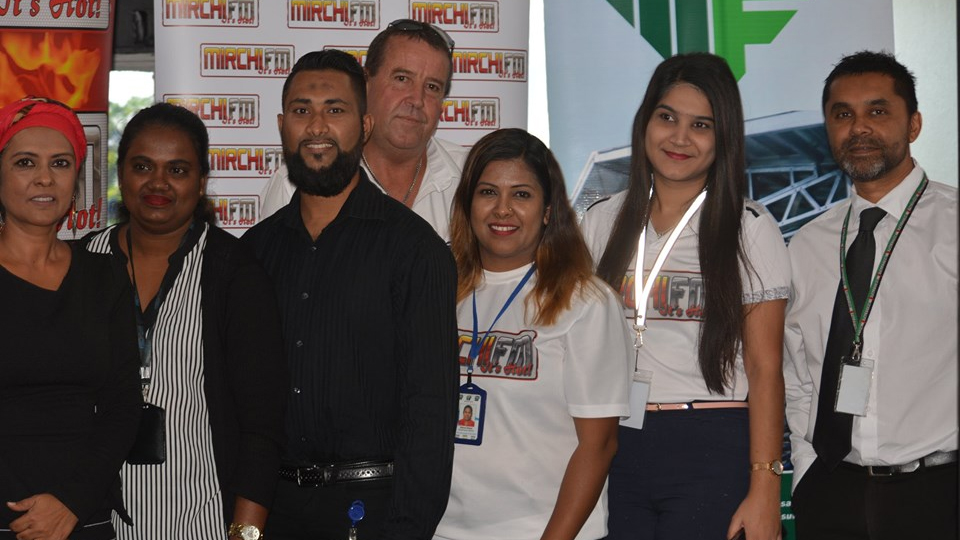 Mirchi FM's Bum Mein Hai Dum competition winner Mohammed Ali [3rd from left]
Mirchi FM's Bum Mein Hai Dum competition winner Mohammed Ali says he wishes his mother was still alive to see what he has achieved.
While receiving his prize at the Broadcasting house today, Ali says growing up without a father at a young age and begging on the streets, motivated him to keep going during the competition.
Article continues after advertisement
Ali says before pursuing his career in Human Resources, he used to sell razor blades in the city and shine shoes.
"We use to stay back in 1993, I remember we were renting and there was a big hurricane, I guess it was Kina in Nausori, everything went in the flood and I just had shorts on myself and my mum had clothes on herself and we were homeless. We spent a night at the tree, remembering that and then this is a big impact, and I wish she was here."
He says his family's struggle made him a better person and he owes it all to his mother who passed away a year ago.
"I just wish she was here with us, she would have seen this moment that finally we have a home. Feels like a dream come true."
Ali plans to have his two-bedroom home worth $60, 000 built-in Nadi.
He sat for 77 hours and 46minutes during the competition as it went on for four days.
Keep Connected With The Latest News, Weather, And Sports on Fiji's Best Radio stations.