News
Minister tells FBOA to stop the tit-for-tat approach
June 17, 2019 10:00 am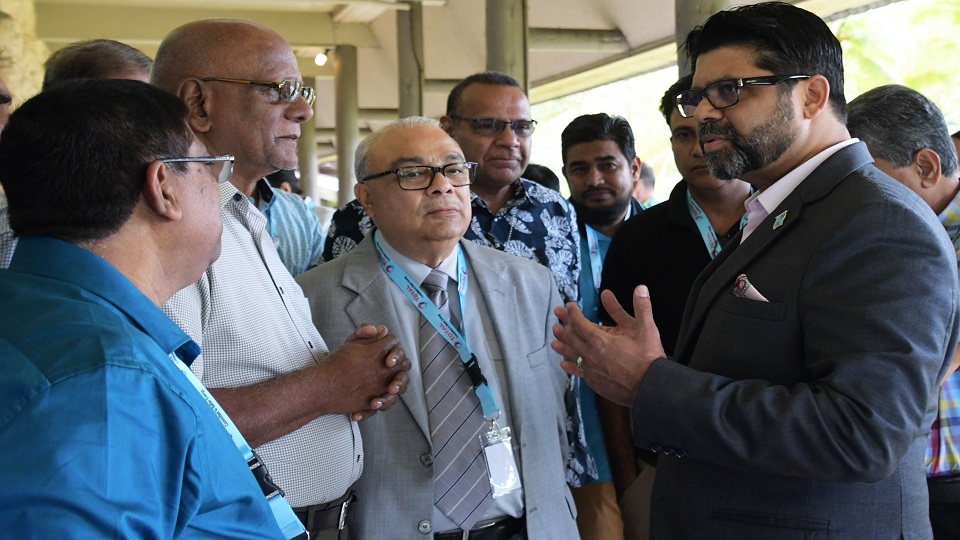 The Economy Minister has lashed out at the Fiji Bus Operators Association for their ignorance.
Minister Aiyaz Sayed-Khaiyum says the Association continues to turn a blind eye to incentives provided by the government and constantly harps about a bus fare increase.
Sayed-Khaiyum says even with a bus fare review committee being set up for this matter, the Association has failed to sell their pitch for an increase.
Article continues after advertisement
"Last time we gave you VAT exemption US$145 a barrel then the price came down and you never bought down the price of bus fare and now you want an increase just because it's gone up to $60 a barrel."
Westbus Director, Ajay Kumar highlighted that the operators had also given up something.
"Ajay: That time the VAT portion was 15 percent and we gave away 18cents per liter fuel rebate.
AG: I can't remember but if you did do that, it was mutually agreed upon. Nobody forced you to do it.
Ajay: I'm just saying that that part has been neglected by the government.
AG: What part is being neglected?
Ajay: The 18cents.
AG: Then I can also say that the Association is neglecting the fact that the fuel price went down to 35 cents a barrel for years. You did not come back to us on that. Let's not do this tit-for-tat – get out of that space."
Sayed-Khaiyum says the Association also needs to develop a credible approach to find better solutions.
"Your cost is also labor, your cost is also the price of fuel, price of lubricate, price of tyres, cost of those driving in rural areas, loading factor. Have you thought of about that? Have you gone on a sophisticated approach to pricing? I suggest you have not thought about that."
The Minister has called on the bus industry to work together in finding solutions to issues it faces.
Keep Connected With The Latest News, Weather, And Sports on Fiji's Best Radio stations.