Maritime
Search for the seven men suspended
December 31, 2018 10:30 am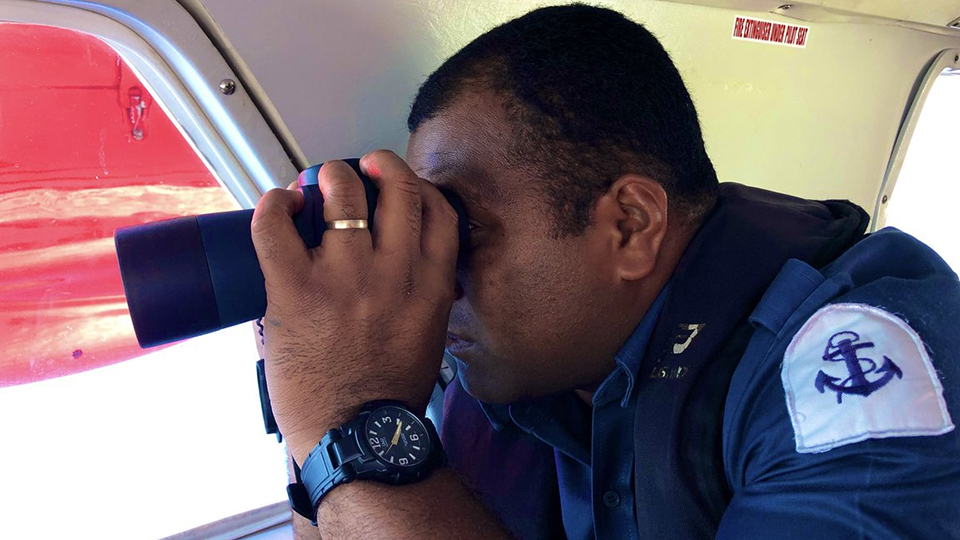 [Source: FMSRCC]
The search for the seven men that went missing at sea last week has been suspended.
The Fiji Maritime Surveillance Rescue Coordination Centre says the search was suspended after 8 this morning.
It says an area of 5, 000 square kilometers has been covered over four days by air, marine and ground teams.
However, the FMSRCC and police will continue monitoring the case.
The fibre-glass boat that the seven men were traveling in was found submerged in the Bau waters last Friday.
The seven left Nawaikama, Gau on Wednesday en-route for Levuka however did not make it to their destination.
The seven are Adriu George, Alipate Ross, Navitalai Bale, Ananaiasa Koroi, Filimoni Tuisinu, Josevata Bolakateu and Livai Bulimaibau.
The public is requested to call crime stoppers on 919 or the Eastern Command Centre on 9905-563 should they have any information that might be of assistance.