News
Sri Lankan Muslim group linked to deadly bombings
April 23, 2019 6:30 am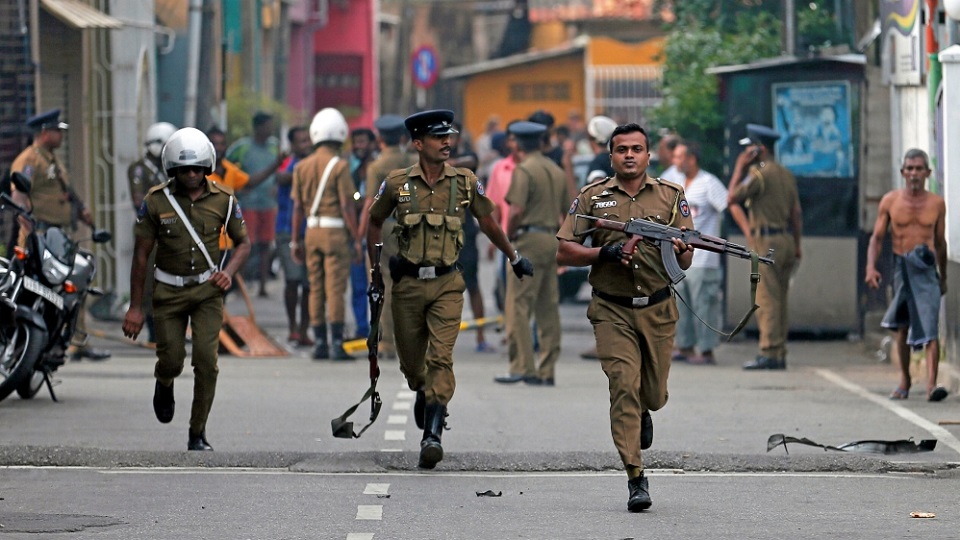 A local Muslim group in Sri Lanka has been linked to the string of bombings on Easter Sunday that have shocked the country.
The attacks on three churches and three hotels in the capital killed nearly 300 people and wounded 500 others.
The Health Minister blamed the President for failing to act on intelligence on the Muslim group as it was shared weeks before the multiple blasts.
Article continues after advertisement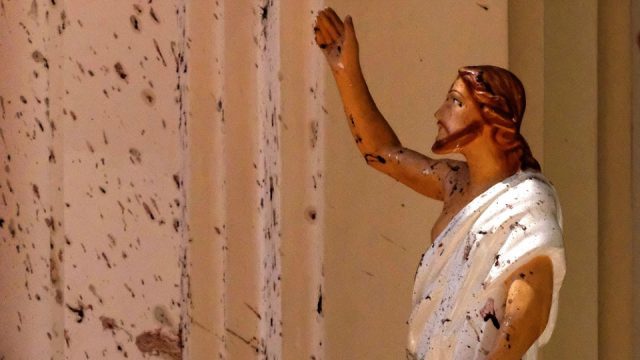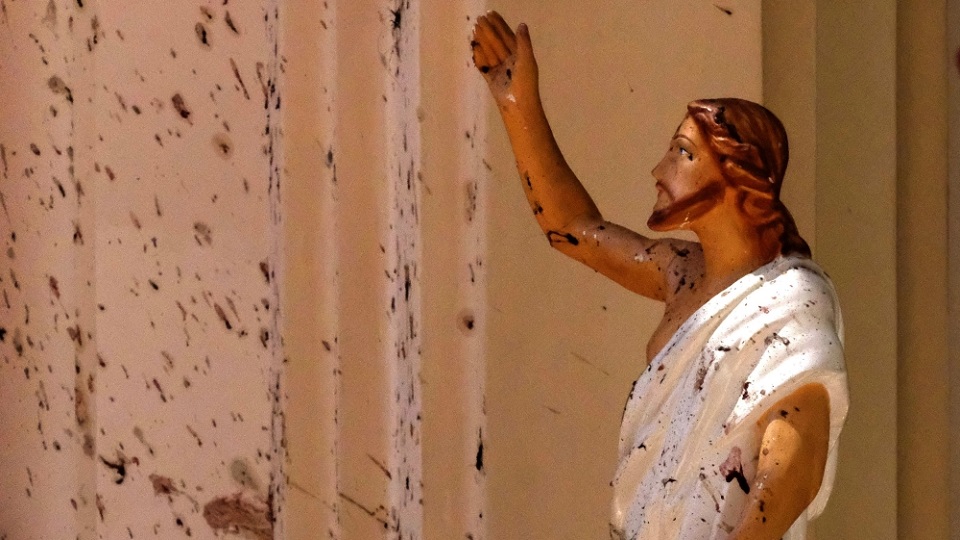 The Minister says the failure to act against National Thowheeth Jama'ath, a hardline Muslim organisation in Sri Lanka, had devastated the entire country.
On April 4, a foreign intelligence agency passed on information that "such an incident will take place in this country" involving "suicide bombers".
On April 9, the Defence Ministry wrote to the police chief with intelligence that included the group's name. On April 11, the police wrote to the heads of security of the judiciary and diplomatic security division.
Unfortunately, despite all these revelations by the intelligence units, Sri Lanka was not able to avert the attacks.
He also hinted at a possible role of an international network in attacks.
Police say they have now arrested at least 24 people in connection to Sunday's bombings.
Two leading Muslim groups issued statements condemning the attacks and urging the maximum punishment for everyone involved in these heinous acts.
The violence was the worst the country has witnessed since the 26-year civil war between ethnic Tamil separatist rebels and government forces ended in 2009, when deadly bomb blasts were common in Colombo and other cities.
There were fears the attacks could spark a renewal of communal violence, with police also reporting late on Sunday there had been a petrol bomb attack on a mosque in the northwest and arson attacks on two shops owned by Muslims in the west.
Christians, Muslims and Hindus form nearly one-quarter of the island's 23 million population.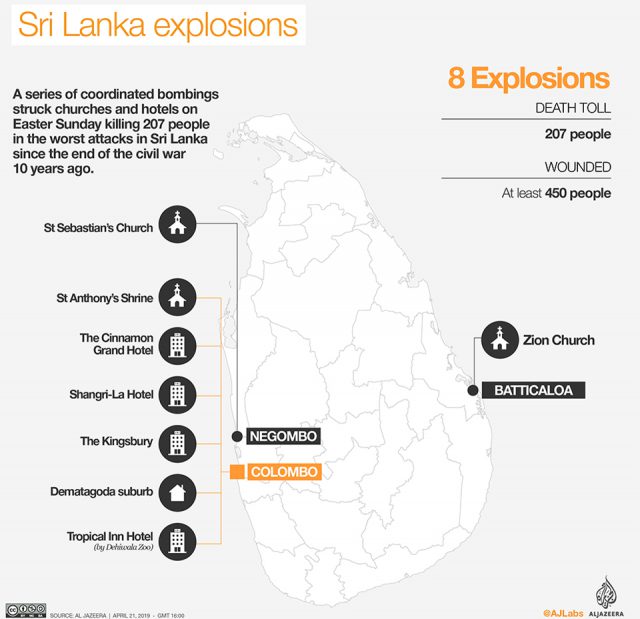 State of emergency from midnight
Sri Lanka will declare a nationwide emergency from midnight and give the military sweeping war-time powers to arrest and detain suspects.
It said the measure would be confined to dealing with "terrorism" and would not impinge on freedom of expression.
The government has declared Tuesday, April 23 a day of national mourning with Authorities ordered a new curfew in Colombo today from 8pm to 4am on Tuesday.
The department said tensions remained high in the capital following Sunday's bombings.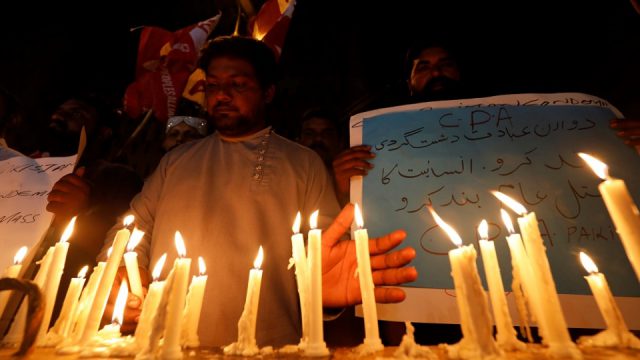 Retired Supreme Court judge to head investigation
The President has appointed a three-member committee headed by a retired Supreme Court judge to investigate the Easter Sunday bombings.
The Committee will also include the former Inspector General of Police and a retired senior public servant.
Meanwhile, International criminal police organization, Interpol will deploy a team of investigators, including experts in disaster victim identification, to Sri Lanka in order to assist local authorities.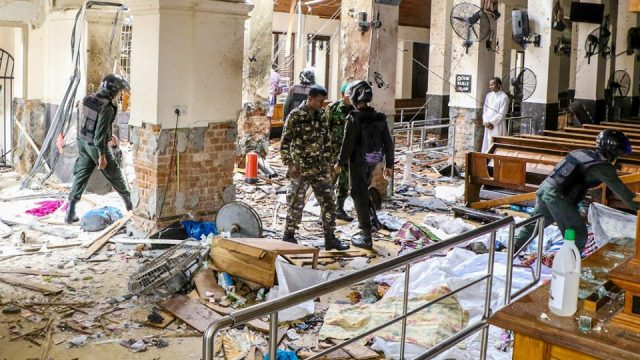 Bomb detonators found at Colombo bus station: police
An explosion went off in a van near St Anthony's church in Colombo when bomb squad officials were trying to defuse it.
Police said it found 87 bomb detonators at a Colombo bus station, 12 of them scattered on the ground and another 75 in a garbage dump nearby.
Keep Connected With The Latest News, Weather, And Sports on Fiji's Best Radio stations.