News
Lagilagi project investigation continues
January 15, 2019 12:35 pm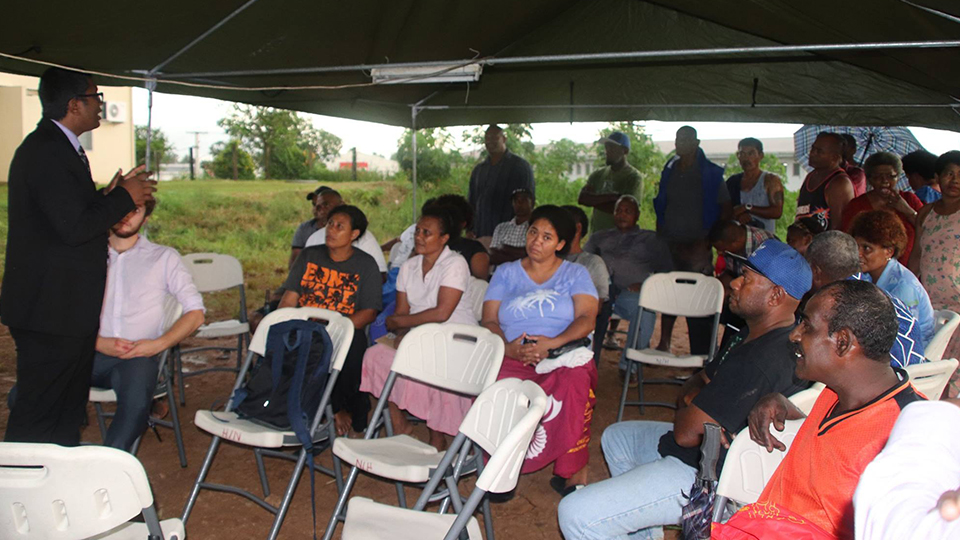 FCCC Chief Executive, Joel Abraham at the housing community
The Fijian Competition and Consumer Commission officials are receiving complaints from people who were affected by the Lagilagi Housing project saga.
Chief executive, Joel Abraham was present at the housing community yesterday and has encouraged people to lodge their complaints regarding the Project.
Affected people can either visit the FCCC office or lodge with the FCCC Officers present on the ground.
The FCCC Officers will be present on the ground in the days to come to attend to consumer complaints.
FCC is leading an investigation into the affairs of the People's Community Network after several complaints were received against the Lagilagi since October last year.
Complaints include people not getting their promised flats and one flat being given out for rent to more than one family