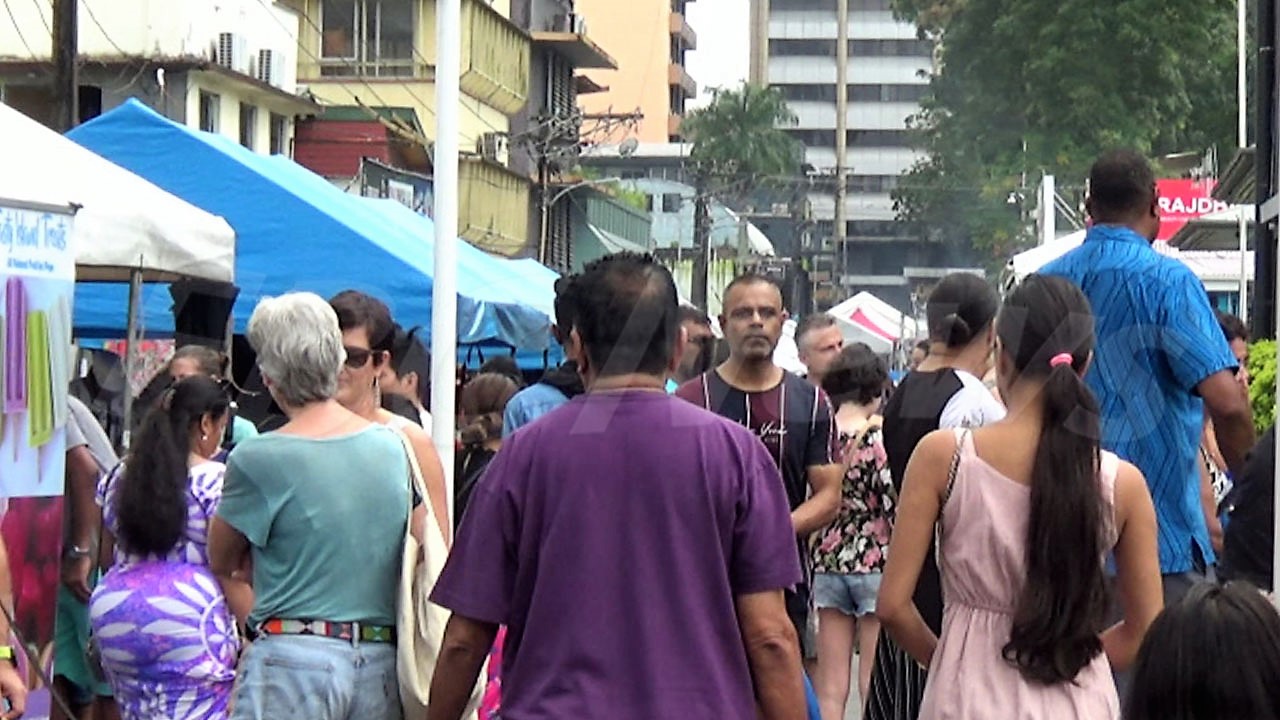 GoldFM ROC Market.
The monthly GoldFM ROC Market once again attracted a huge crowd at Suva's Gladstone Road today.
The occasional rain did not dampen the spirits of small businesses and consumers who came to the market for a good outing.
Fijians got a chance not only to eat delicious homemade food and pastries, but bought handmade jewelries, pot plants and other accessories.
Article continues after advertisement
Over 100 vendors from all over Viti Levu were part of the ROC Market.
Reginald Karan has been supporting his wife and sys the event gives them an opportunity to earn extra cash.
"Because it's very hard to find work these days, she came up with selling saina, bhajia, things that are easy (to make), affordable to the public, and it's something that everybody likes to eat. It's very important that we also look after our health, so this is mostly vegetarian food."
The GoldFM ROC Market is held every month, promoting local small businesses.