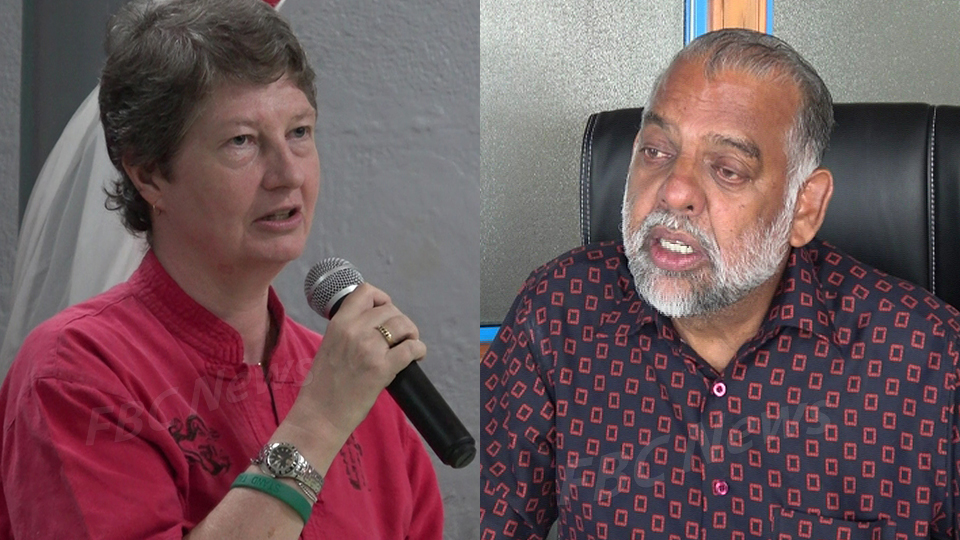 Allison Burchell [left] and Agni Deo Singh
The Fiji Teachers Union is planning to take legal action against the Permanent Secretary of Education Allison Burchell.
FTU General Secretary Agni Deo Singh confirms to FBC News that he has advised their lawyers to legally challenge the circular written by Burchell warning teachers not to take part in the FTUC protest this week.
Singh claims that teachers are within their rights when participating in union activities and it is illegal to stop them from doing so.
Article continues after advertisement
"I believe she is trying to tell the teachers that they are slaves of the Ministry 24/7, whether it is after school or if it's after weekend or in the holiday, so 24 hours they must not be part of any activities by choice."
In the circular, Burchell says although the protest falls in the school holidays, any such protest will be unlawful.
She adds any incitement or encouragement to participate in such a protest will be an unlawful act.
Meanwhile, the Fiji Nursing Association has confirmed that there are no plans to be part of the nationwide protest this week.