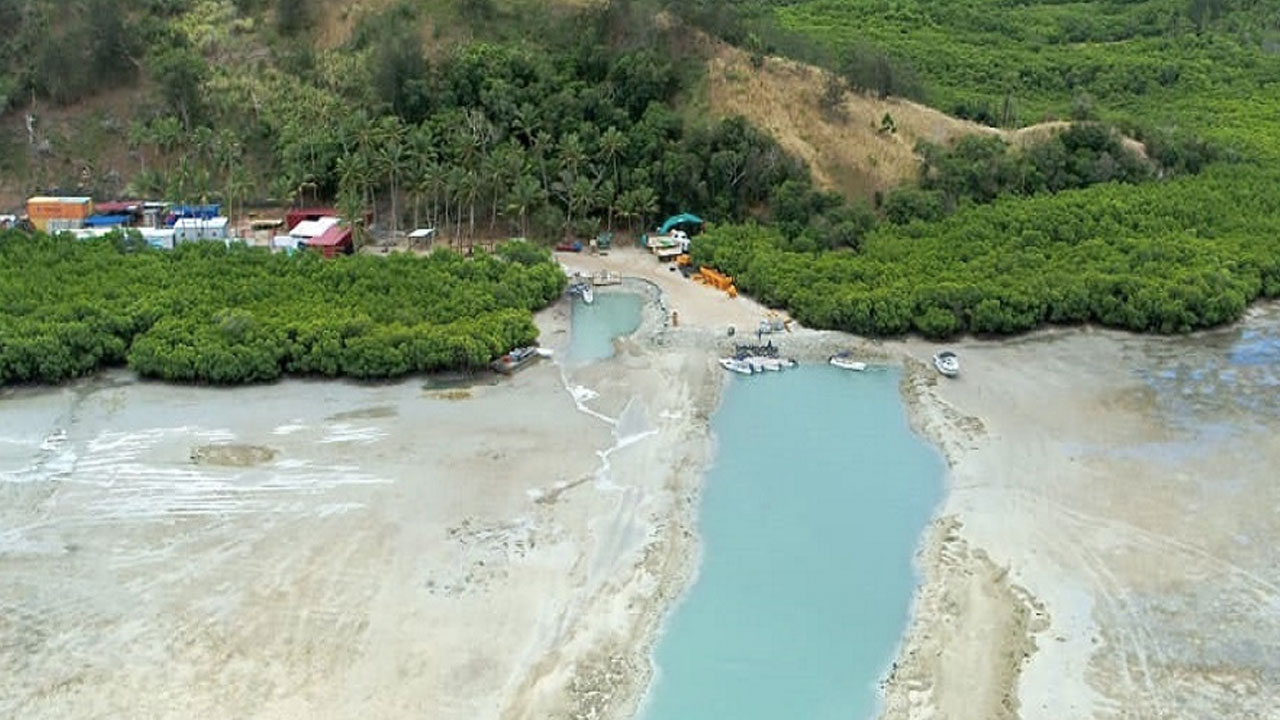 Aerial shot of the Freesoul Real Estate Development. [File Photo]
Freesoul Real Estate Development Limited that was earlier convicted of carrying out unauthorized development on Malolo Island and has been fined an aggregate sum of one million dollars by the Suva High Court.
Judge Justice Daniel Goundar says between 2017 and 2018 the developer was involved in a tourism development project at Malolo Island in the Western Division.
While carrying out the development, the developer dug a channel in the sea and cleared mangroves from the shore without carrying out an environmental impact assessment.
Article continues after advertisement
This was done in order to access the land leased by them for the purpose of development.
The developer was granted approval for land-based development and an environmental bond was paid to the Department for Environment but not for any foreshore development.
The Judge says any development to the foreshore was subject to a separate EIA report from the Department.
He says when the Department of Environment discovered the developer had carried out unauthorized development to the foreshore, they issued a prohibition notice on 1st June 2018 and stopped the project.
The High Court Judge says the land-based tourism project if completed may have benefitted the community but the harm that the offender has caused to the environment has diminished the benefits of that development.
He said the developer had no regard for the marine life and corals that existed in the area which was dug or where the mangroves were removed from.
He adds the structural damage to the area is irreversible, however, the damage can be mitigated.
Justice Goundar says the developer has caused substantial harm to the environment and the monetary cost of the rehabilitation is $1.4 million.
The Judge says the sentence must reflect the community's disapproval of the offender's lack of respect for the environment.
Justice Daniel Goundar has fined the developer an aggregate sum of one million dollars for two counts of carrying unauthorized development.
The developer has also been ordered to post a refundable environmental bond of $1.4 million with the Department of Environment and rehabilitate the affected areas to the satisfaction of the Department at its own expense.
Justice Goundar also said that once the affected areas have been rehabilitated to the satisfaction of the Environment Department, the bond may be refunded to the developers.
The Judge also says it is up to the Environment Department to lift the prohibition notice.
Meanwhile, Minister for Environment, Doctor Mahendra Reddy says the fine imposed on Freesoul Real Estate Development will act as a deterrent for other investors and businesses to comply with the regulations in place.
Doctor Reddy says the sentence displays the serious commitment of Fiji towards protecting its environment.