News
First time to face such situation: Father Peter Loy Chong
January 16, 2019 8:23 am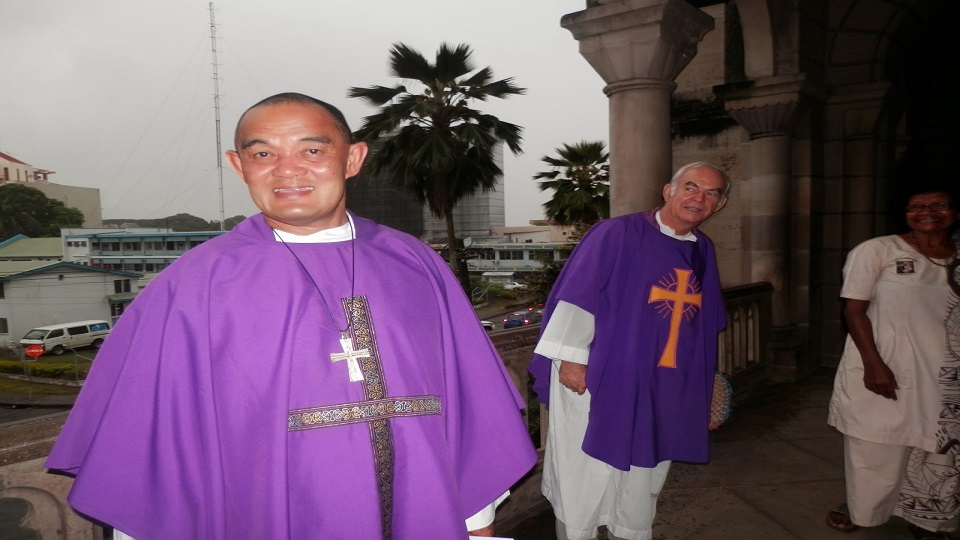 In the past most schools enjoyed the privilege that a member of their own faith would be the head teacher or principal of their school.
This is according to the Head of the Catholic Church, Archbishop Peter Loy Chong who says in the past there was consultation between the Ministry of Education and the Management before a principal was appointed to the school.
His response was in reply to Human Rights and Anti- Discrimination director, Ashwin Raj and Minster of Education Rosy Akbar, on the request by the church to have a Catholic lead Catholic schools.
Article continues after advertisement
Raj says the call for faith based schools to be led by principals of that particular faith will only descend into profiling based not only on faith but other prohibited grounds of discrimination.
Akbar told FBC News that the schools will continue their operation with the heads appointed by the Ministry.
She says should any organization not want to work with the Ministry appointed heads they can privatize their schools.
Father Loy Chong says they want someone from their own faith to lead the school as they will be able to pass down the traditions and values to the students.
"School or faith based schools provide that religious instructions that is unique to that school. All we are asking from the Ministry of Education is for the faith based schools be given space to ensure that we get the leadership that fits in the special character of the school."
The issue has come to light after the acting appointment of two non catholic principals of two catholic high schools based in the  West.
Father Loy Chong says this is the first time for them to face such situation.
Related Stories:
Keep Connected With The Latest News, Weather, And Sports on Fiji's Best Radio stations.