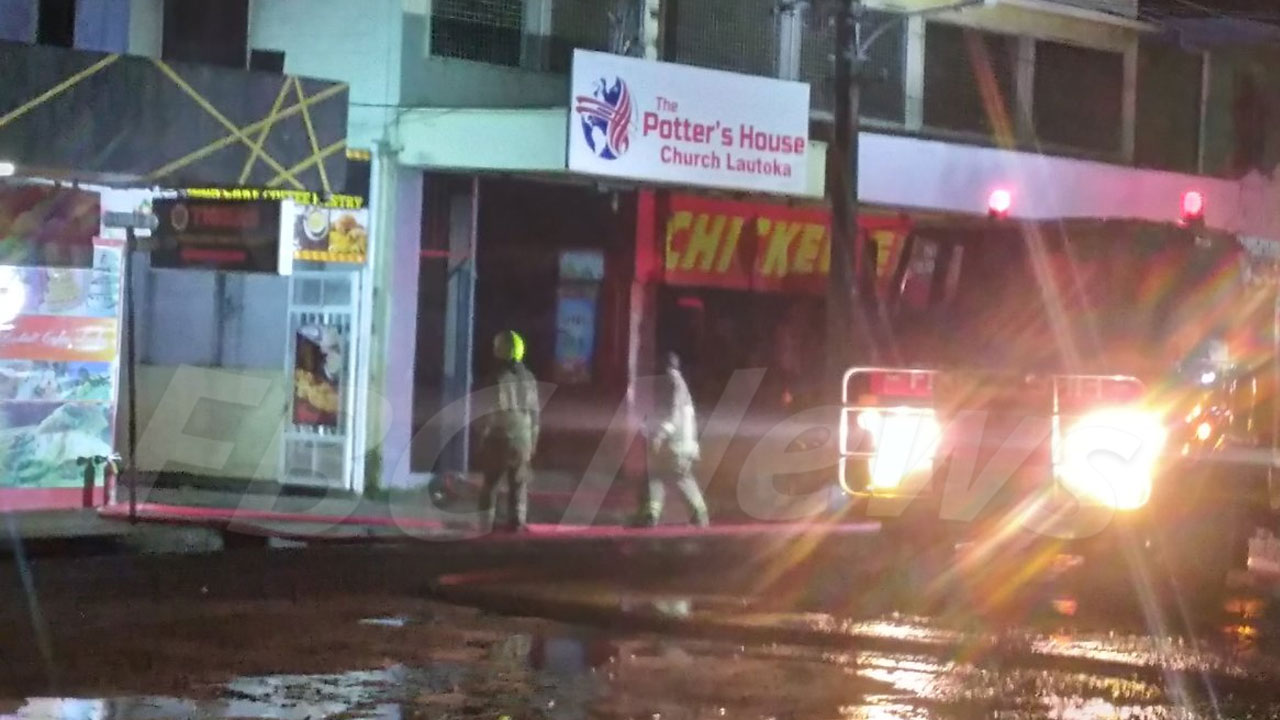 Firefighters have managed to control a fire that started from a building along Namoli Avenue in Lautoka.
According to an eyewitness, the fire started after 9pm.
Chicken Express and the Potters House Church Lautoka suffered significant damages.
Article continues after advertisement
Village 4 cinemas, a billiard shop and a paint shop were all situated beside the two properties.
The National Fire Authority confirms an investigation is now underway to ascertain the cause.