News
Fiji's servicemen have benefited under the Bainimarama Government
June 19, 2019 4:55 pm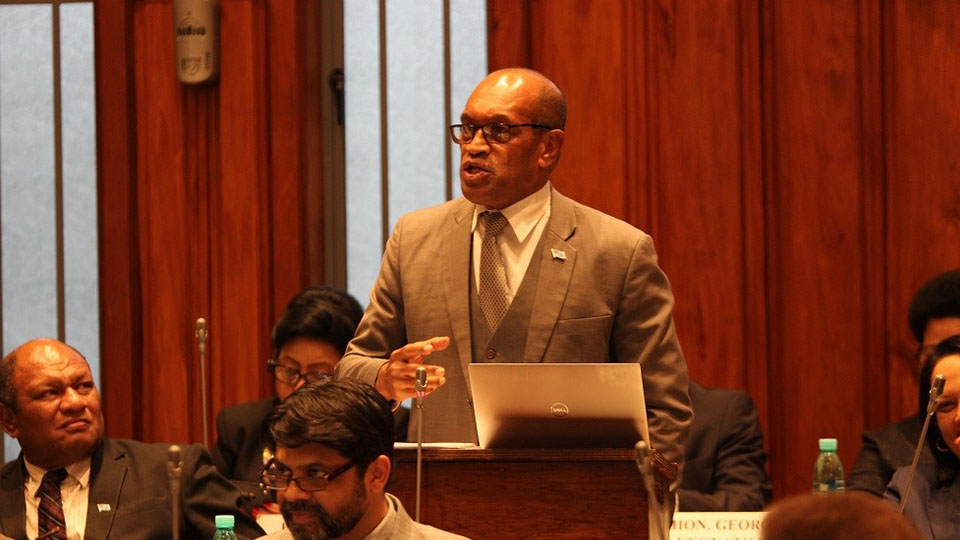 Infrastructure Minister, Jone Usamate [Source: Fijian Parliament]
No other government has taken into consideration the issues and welfare of the nation's servicemen like the FijiFirst Government.
Infrastructure Minister, Jone Usamate says all other military people who came into government in the past did nothing for Fiji's servicemen apart from the Bainimarama Government.
Usamate says the Bainimarama Government allowed all servicemen into the After Care Fund and provided compensation for those who got injured in battle.
Article continues after advertisement
"People used to get injured in Lebanon. Nobody would've made sure they got workers compensation. Nobody did that. All the people who had been in the military coming into government – until he fixed the workers compensation in 2012. In 2012, members of the military that have been injured or hurt in the Middle East – they began to get the compensation that they need and that is going to be the legacy of this government."
The introduction of the After Care Fund under the Bainimarama government enabled the compensation of war veteran who lost their lives and were injured during World War 1 and World War 2.
This also includes Peacekeepers who served in the Middle East.
Also for the first time ever allowance given to RFMF personnel serving as peace keepers were increased from $30 dollars to about $130 per day.
Usamate says Fiji's soldiers have fought in many areas around the world and deserve to be recognized for their contribution.
"We have had ex-servicemen who have been servicing our country in the wars. World War 1, World War 2, they went to Malaya, they went to Christmas Island they were all involved in the After Care Fund. All the military people who came in government, prime ministers, ministers did not do anything until Honorable Bainimarama fixed and allowed them to enter into the After Care Fund in 2008."
The MP was responding Opposition Leader Sitiveni Rabuka, who asked if the current government can consider doing something for the people who gave their lives in service.
Keep Connected With The Latest News, Weather, And Sports on Fiji's Best Radio stations.