News
Fijians wear hijab to support Christchurch victims
March 23, 2019 7:45 am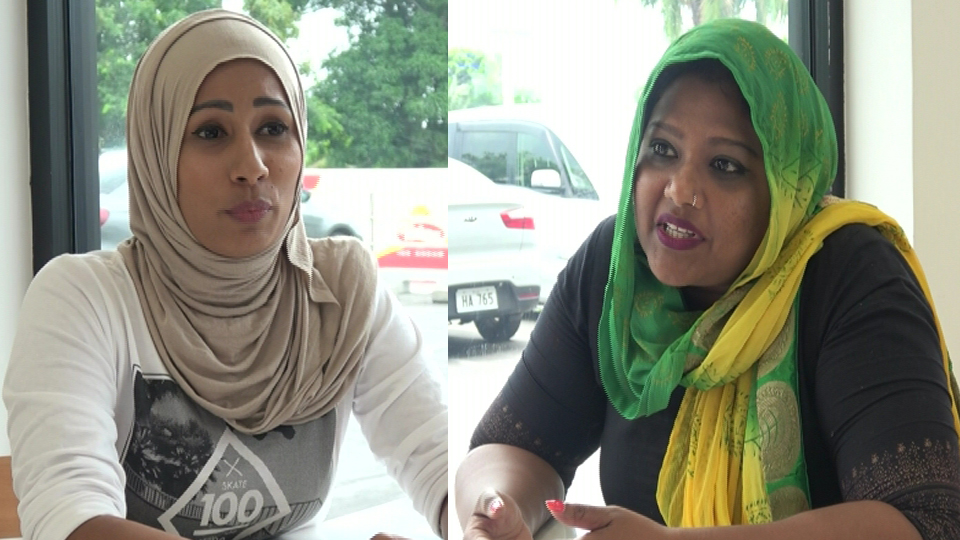 Swastika Chand and Swaran Ravindra 960x540
A week after Christchurch terrorist attack, many non-Muslim women in Fiji today chose to wear headscarves known as hijab.
Two women who wore hijabs say they wanted to show Muslims they are not alone.
Swastika Chand, a mother of a 4-year-old says wearing a hijab is her personal way of showing her support for the Christchurch victims and their families.
Article continues after advertisement
"I am wearing this hijab today to show love, support and to grieve for the innocents who lost their lives in last week's terrorist attack in Christchurch."
Chand says she intends to ease the fear of Muslim women by wearing hijabs and show that there is no difference.
Meanwhile, 37-year-old Swaran Ravindra says she intends to show solidarity to all Muslims.
"Regardless to if it was a Christchurch shooting or to do with Islam or Hinduism or any other religion for that matter. I think no one should be killed for the choice of their religion."
She adds religion is never a reason for terrorism.
Ravindra says humanity is above everything else as we are humans first before Muslim, Hindu or Christian.
The Hijab is a sign of modesty and today it was also a sign of togetherness.
Keep Connected With The Latest News, Weather, And Sports on Fiji's Best Radio stations.