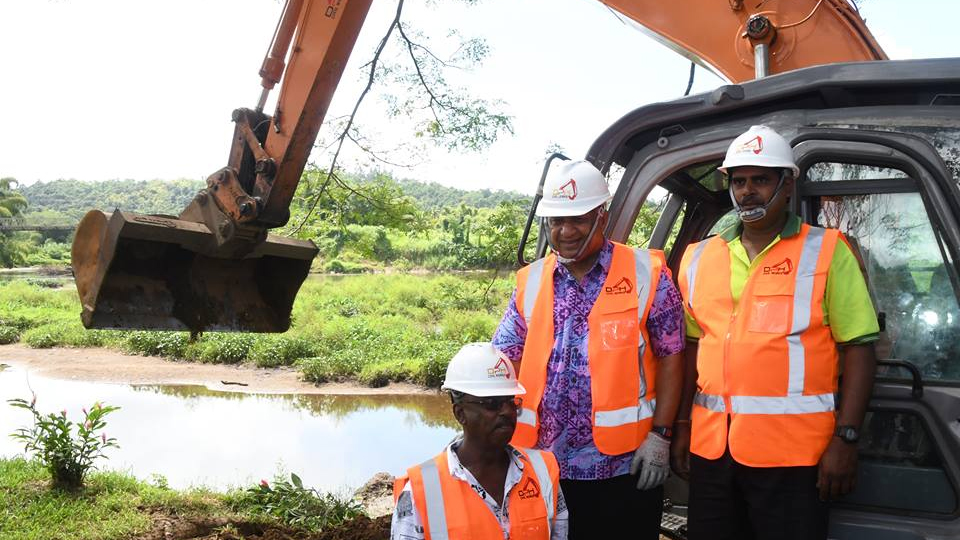 Prime Minister Voreqe Bainimarama Wainawaqa in Naitasiri [Source: Fijian Government]
Fiji is a very small emitter of greenhouse gasses, but we're seeing some of the most severe consequences of climate change.
Prime Minister Voreqe Bainimarama says Fiji's climate advocacy abroad seeks to limit emissions in the large, industrialized nations by replacing fossil fuels with cleaner, renewable energy sources.
Speaking to villagers of Wainawaqa in Naitasiri, he says Fiji must continue with this campaign as we're already experiencing more frequent and ferocious cyclones.
Article continues after advertisement
"No matter the capacity in which I go before the world, whether that be as COP23 President or otherwise, I always go – first and foremost – as your Prime Minister. I always bring the voices, the experiences and the struggles of our people with me. I tell them that we, the Fijian people, are already living with the disastrous impacts of our changing climate."
Bainimarama also highlighted that certain communities have already relocated to escape from rising seas and some part of Fiji are already suffering longer droughts.
The PM says we must find new solutions and put in the resources, time and effort to prepare communities for the threats on the horizon.