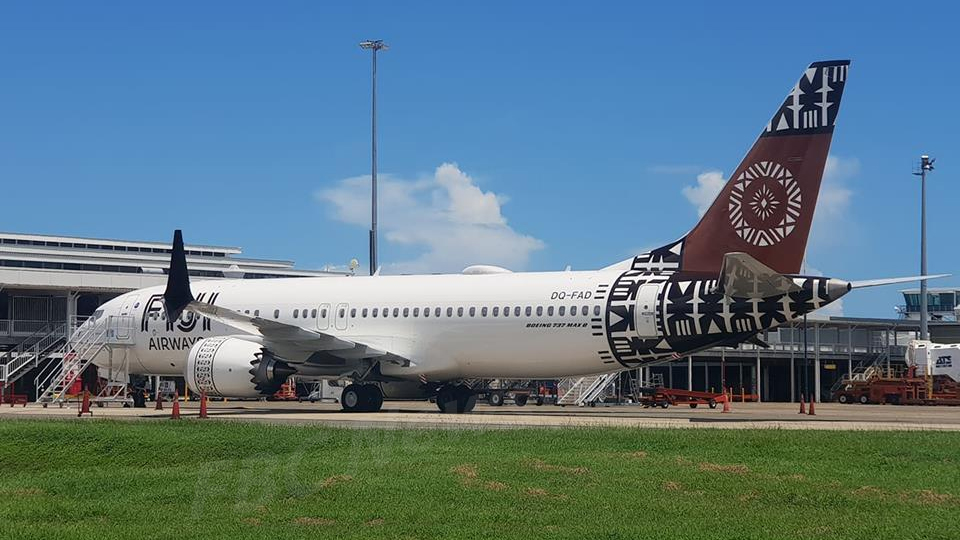 The Fiji Airways together with CAAF has taken the decision to temporarily ground its fleet of Boeing 737 MAX aircraft.
In a statement, the two authorities say this has been done in line with the stance taken by aviation regulators in our region, and an increasing number of operators worldwide.
The Boeing 737 Max 8 aircraft will be grounded until more information is known about the cause of the Ethiopian Airlines accident which happened on Sunday killing 157 victims onboard.
Article continues after advertisement
The two authorities, however, have reiterated they continue to have full confidence in the airworthiness of the Boeing 737 MAX aircraft.
This also includes their full confidence in the skilled and experienced Fiji Airways pilots and engineers who operate them.
Since Fiji Airways commenced operating the Boeing 737 MAX in December last year, the aircraft has proven to be reliable and efficient, and continuous flight data monitoring has not identified any issues that would give rise to a cause for concern.
However, out of deference to the position taken by regulators in the region, and in response to the concerns expressed by the public, both Fiji Airways and the Civil Aviation Authority of Fiji have agreed that the most appropriate course is to impose this temporary grounding.
The two authorities have given its assurance they will continue to monitor developments closely, and this decision will be reviewed in light of any new information.
Related story:
CAAF awaits Boeing investigation
Boeing: Europe and India join the wave of countries grounding the 737 Max
Fiji Airways grounds Boeing 737 Max 8 fleet
US Federal Aviation Administration says Boeing 737 Max 8 is airworthy
Boeing says to upgrade software in 737 Max 8 fleet in weeks