News
False fear mongering by unions
May 1, 2019 8:15 am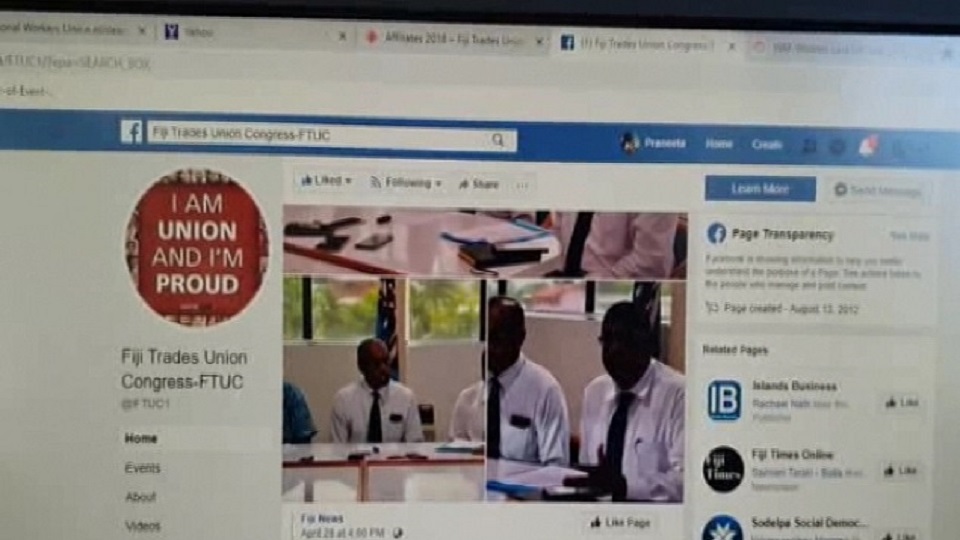 The Water Authority has expressed its dismay at a recent media release by the National Union of Workers General Secretary Felix Anthony giving fake and incorrect information.
In his effort to embarrass Fiji in front of an international gathering of dignitaries at the Asian Development Bank meeting in Nadi this week, National Union of Workers General Secretary, Anthony has ended up embarrassing himself and his union by releasing a false statement containing wild claims and allegations about the government and WAF that the FTUC extracted from an anti-government fake Facebook page.
In the lead up to threats of possibly plotting Fiji's biggest worker protest that could have serious destructive effects on the country and its economy, the FTUC is desperately pushing forward – so much so, that's it's now using the aid of fake news.
Article continues after advertisement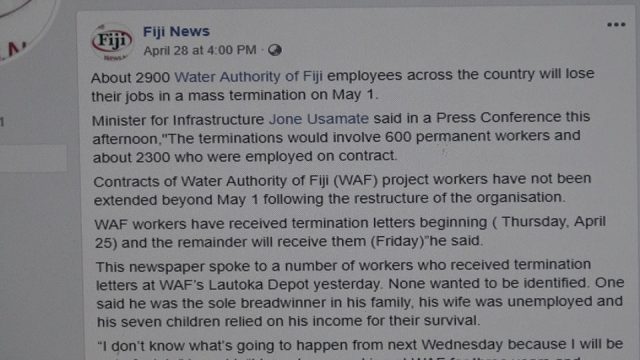 WAF Board Chair, Bhavesh Kumar says the media release by FTUC contains fabricated news.
"It is quite disturbing that Felix Anthony is ready to mislead the workers into a strike based on a Facebook page which contains news and events which never happened."
However, in an effort to collect workers, Anthony yesterday afternoon in a press statement, used the same fake news page – Fiji News – to create fear about workers losing their jobs.
Kumar says using fake news is never a resort to try to create fear and convince people to protest.
"This only proves my earlier point. Felix and the Union do not care about workers, they do not even bother to verify basic information but are ready to lead the workers down the path to strike, the same workers who pay his salary." "This is not only irresponsible, but it is also highly suspect."
In a fake story published two days ago, it was reported that 2, 900 WAF employees across the country will lose their jobs in a mass termination today.
The story also deceptively states that Infrastructure Minister, Jone Usamate mentioned in a press conference that terminations would involve 600 permanent workers and about 2, 300 who were employed on contract.
Usamate says he never made any such statement.
"It is actually hilarious that they have to start pulling from thin air or creating words that I never actually said. I never spoke to any reporter anywhere telling them all these things they saying I have done."
Last week Fiji TV released a statement apologizing for running a false story, but to date has not acknowledged the fact that it wrote a fabricated story by quoting this fake Facebook page, called Fiji news which now has well and truly duped Anthony and his union as well.
In the meantime thousands of panicking workers around the country have already been misled by the union via the fake news page that they will lose their jobs today.
Keep Connected With The Latest News, Weather, And Sports on Fiji's Best Radio stations.